Review: Lush 'Princess Of Montpensier' Gets Royally Bogged Down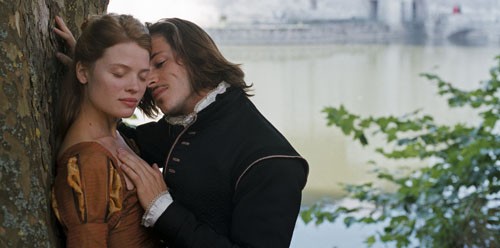 As a film, "The Princess of Montpensier" is not unlike like a lush medieval wedding gown. While it looks good, infuses memorable style and holds historical attention, the long, trip easy train just keeps getting in the way.  Meaning for all of the lavish locations, mesmerizing performances and highly engaging singular story, veteran director Betrand Tavernier (the man behind the amazing "'Round Midnight") has bogged his film down with so many angles and an over two hour running time that it sadly squeezes the lifeblood out of a film with a fiercely romantic beating heart.
In France in 1562, set against a background of the Catholic/Protestant wars, beautiful young aristocrat Marie finds herself smitten with rakish Henry.  But their love is not meant to be as Marie's father has promised her hand in marriage to the Prince of Montpensier and she is taken away to a new life.  She finds herself confiding in her husband's friend and mentor Count Chabannes, an aging man who himself is hiding from his own violent past.  Caught between a man she yearns for, the man she is forced to marry and an older gentleman who himself has become infatuated, the Princess must decide where her heart truly stands.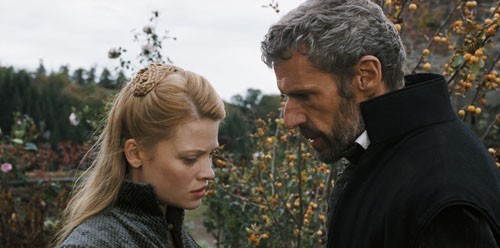 That's the meat and bones of this story, but there is way more going on and it's the thorn in the princely paw of this flick.  It's not surprising that this one was based on a novella, as it feels like a ton of stories and their subplots squeezed corset style into a single congested outing – not exactly cohesive.  And it's a shame, as there are some notable good things going on.  The sets are sweet, the relationships ravishing and most of the performances, especially Lambert "Matrix Merovingian" Wilson as the disillusioned Chabannes and the stunning Melanie Thierry as the title Princess, are top notch.  Style, content and character aren't the problem.
In the end, "The Princess of Montpensier"  is like a DQ royal banana split on a hot day - the taste is phenomenal, the toppings plentiful and the finish remarkable.  But when such a rich delicacy is selfishly eaten in a single sitting, gluttony rears its ugly head.        
"The Princess of Montpensier" hits select theaters on April 15 and on Sundance Selects On Demand.
__________________________________________________________________________________________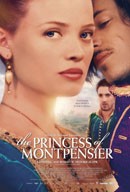 Title: The Princess of Montpensier
   Stars: 3
   Genre: Drama, Romance
   Cast: Lambert Wilson, Melanie Thierry, Gaspard Ulliel
   Director: Betrand Tavernier
   Unrated
   Running Time: 140 minutes
   Release Company: Sundance Selects
   Website: www.ifcfilms.com/films/the-princess-of-montpensier
_________________________________________________________________________________________________________