Review: Lorde 'Pure Heroine': Lorde Proves 'Age Ain't Nothing But A Number' On Her Impressive Debut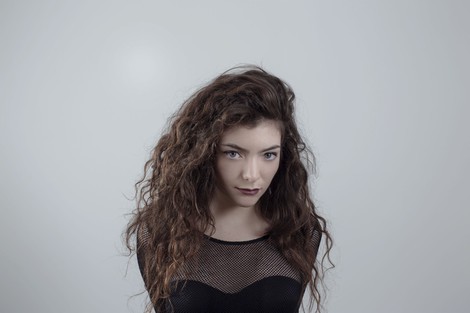 Few 16-year olds draw buzz that transcends their 'demographic'.  Basically, the teen star is supposed to appeal to a teen fan base, right? Well that's typically how it works, but New Zealand  singer/songwriter Lorde seems to have a better grasp of the 'artistry' thing.  Basically, Ella Yelich O'Connor is thinking more towards her future as opposed to playing it safe and assimilating to expectations.  Rather than deliver a less meaningful teen-pop album,  she embraces being a serious singer/songwriter.  The benefit of this is a highly anticipated debut album, led by hit single "Royals".
"Tennis Court" serves as a brilliant start to Pure Heroine, opening somewhat mysteriously and sporting clean, tasteful production work.  Because of the uncluttered, relatively simplistic production work, Lorde's voice shines without a hitch.  Lyrically, "T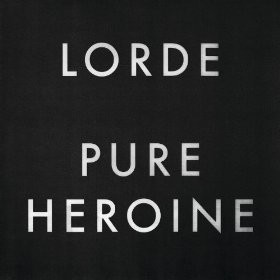 ennis Court" is sharp, with its standout chorus among its notable moments: "Baby, be the class clown / I'll be the beauty queen in tears / it's a new art form, showing people how little we care / we're so happy / even when we're smiling out of fear / let's go down to the tennis court / and talk it up like yeah." "400 Lux" proceeds soundly, showcasing both the cool nature of the production as well as Lorde's vocal style.  The use of supporting vocals only accentuates the lead vocals as well as the song itself.
Similarly, Lorde's newly crowned number one hit "Royals" benefits from a strong vocal arrangement not focused on vocal power, but rather vocal color and subtlety.  The more times I listen to "Royals", the more I'm hypnotized by its magic.  A pop cultural juggernaut, the songwriting is magnificent, with its mentions of "gold teeth", "trashing hotel rooms", "Maybach(s)", and personal favorite "Diamonds on your timepiece".  It's all unified by one über catchy chorus: "And we'll never be royals / it don't run in our blood / that kind of luxe just ain't for us / we crave a different kind of buzz…"
"Royals" would be tough for anyone to follow up.  Lorde does pretty well for herself with "Ribs" and "Buzzcut Season", but neither achieve the same glory you might say.  On "Ribs", the Lana Del Rey comparisons are legit, with her vocal nonchalance rivaling the alt-pop singer.   On "Buzzcut Season", conservativeness is still the chief objective of the script, with Lorde's voice always the focal point.  Here, the refrain isn't unveiled until the number is well developed.  Still, it's is worthwhile and certainly the product of the cerebral singer/songwriter's mind.
"Team" has a bit more of a traditional form compared to "Ribs" or "Buzzcut Season", perhaps something it benefits from.  Form is not the sole strong suit nor the draw.  The cut opens with an a cappella intro: "Wait 'til you're announced / we've not yet lost all our graces / the hounds will stay in chains / look upon your greatness and she'll send the call out" The tail-end portion serves as a catalyst – the looping point to invite the anchoring hard drums as well as the rest of the production.  The resulting song is one the impresses without necessarily blowing you away – but then there's only one "Royals" right?
"Glory and Gore" is even more noteworthy, finding Lorde showing off her lower register, quite mature for a 16-year old.  The lyrics are darkly poetic and while you could generalize it's just that angst-laden teenage phase, personally I find them to transcend such.  "You could try and take us we're the gladiators / everyone's a rager but secretly they're a saviors," Lorde sings on the chorus. "…Glory and gore go hand in hand / that's why we're making headlines / you could try and take us but victory's contagious." Wise beyond her years? I think so.
"Still Sane" doesn't quite achieve the same level of grandeur, but it's not too shabby either.  Apparently a busy schedule is not effecting Lorde's mental health:  "All work and no play never made me lose it / all business all day keeps me up a level  / all work and no plays keeps me on the new sh*t…"  Cheers to "the new sh*t" I guess?  Paper is involved in this thing for sure.
On "White Teeth Teens",  Lorde transcends the literal, making references to battle,  including lines such as "We wouldn't be seen dead here in the day / I guess you're lucky that it's dark now… take a shot now…" (Verse one) or "I like your reckoning, but we got our methods / and there's nothing here to stop…" (Verse two).  Then the bridge definitely seems like the battle is social: "I'll let you in on something big / I am not a white teeth teen / I tried to join but never did / the way they are, the way they seem is something else, it's in the blood / their molars blinking like lights, in the underpass where we all sit / and do nothing, and love it."  Deep man.  Closer "A World Alone" caps off a fine debut overall exceptionally, well maybe save for the length.
Overall, Pure Heroine is an overall well executed debut, particularly from a 16-year old.  Is it perfect? Nah, but it definitely possess great promise.  Sure the low-key nature sometimes seems a bit underwhelming, but for the most part, it suits Lorde's script.  But if anyone was skeptical if "Royals" was the only gem, Lorde shuts that skepticism down from the start.
Favorites:  "Tennis Court"; "400 Lux";  "Royals";  "Glory and Gore"
Verdict: ✰✰✰½
Lorde | Pure Heroine | Republic | US Release Date: September 30, 2013