Review: Lily Allen's, 'Sheezus' Has Its Flaws But Makes Artistic Statement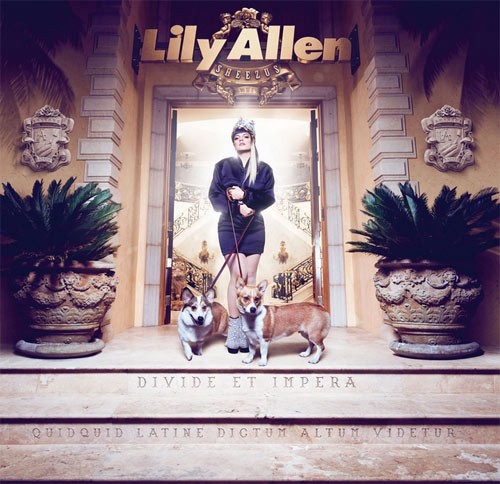 Sometimes, even music critics find themselves confused or 'on the fence' about an album. Several listens can endear that confounding album to the respective critic, or make them further question it. British alternative pop singer Lily Allen is the sort of artist who catalyzes different reactions from any number of critics. Her third studio album, Sheezus is definitely one of the more arduous to nail efforts of the year. It is bold, unapologetic, and scattered. On the other hand, there's plenty to rave about – at least in spots – and even despite Allen's unforgiving persona, there is a degree of maturity. The final result is somewhat inconclusive; Sheezus is 'in-between' – in musical limbo if you will.
"Sheezus" shockingly opens the effort. Referencing the aforementioned confoundedness this track is definitely the first question mark. Allen drops the names of female 'it' musicians including Rihanna, Katy Perry, Beyoncé, Lorde, and Lady Gaga. She also describes their various statuses, accurately nailing Lorde and Lady Gaga. Ultimately though, Lily Allen wants to be 'Jesus' in a matter of speaking: "The second best will never cut it for the divas / give me the crown, b*tch / I wanna be Sheezus." Oh boy… As a track, "Sheezus" is a bold artistic statement, yet also an oxymoron. Although Allen spits ether, she's vocally even keel as is the production, sort of undertone, 'gangsta' contemporary R&B. Then of course, there are more lyrics; including referencing her rebirth after a five-year hiatus ("I am born again, now run along and tell / all your friends to come and join us"), but the whole 'god' status/savior thing is a bit, um…cocky. If nothing else, the shock value of the title track captures ones attention.
Think "Sheezus" was shocking – look toward the R-Rated "L8 Cmmr", which is quite salacious from a woman's perspective. No, that's meant to sound stereotypical, but Allen definitely shows she can hang with the guy in any number of lyrical instances: "Good lover, good lover / feels good like a long hot summer / L8 CMMR, he's a L8 CMMR / My man is a bad mother…" Translation – Lily's husband is good in the sack. It's not an inspirational listen, but does stand 'tall'… too much? "Air Balloon" sort of floats, which is the point, as Allen looks to escape from reality. Bored, Allen dreams about being in a balloon with the reference being more figurative. It's definitely cleaner than the sexed-up "L8 Cmmr", even though it's unrealistic. "Our Time" is realistic, with Allen eschewing what anybody thinks of her ("And we just wanna dance the night away / we don't give a damn what people say"). The track is decent, but thematically and conceptually it's a path I've heard many times over.
On "Insincerely Yours", Allen's vocal tone is razor thin, but she continues to 'go for the kill' regardless. "I don't give a f*ck about Delvigne / or that Rita girl / about Jourdan Dunn", she asserts on the first verse, later following up on the second with "I don't give a f*ck about your Instagram / about your lovely house or your ugly kids". Ultimately, Allen puts her self in a position that you either hate her because of her apparent cockiness, or you love her because she's feisty and has attitude and fierceness like the models/singers she couldn't give a what about.   On "Take My Place", the production is understated, even muted when it becomes more 'dynamic' on the chorus. Allen seems to be insecure and somewhat unhappy here, which sort of balances out her 'going in' approach on the previous cut. "If I could then I would scream," She sings, "I'd wipe the tears off of my face / wake me up if it's a dream / this is more than I can take…will someone please take my place?"