Review: 'Liars All' A Good Story Told In A Bad Way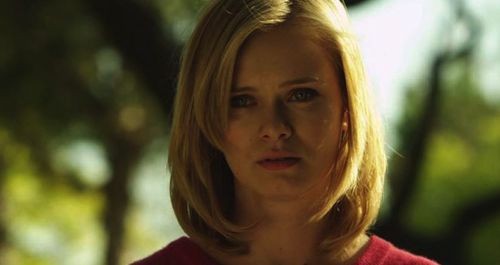 I remember seeing the premise and trailer for the new film "Liars All" and I must admit it had me hooked.  A truth or dare game that goes from wild to out of control to deadly – what could go wrong.  Apparently a lot as the inclusion of a found footage setting, choppy editing and a tone that prides itself on being uneven turns this flick from +A to a D-.
It's new Years even in London and a group of friends decide to play a little game.  It's truth or dare, but not your average stakes.  At first the tasks are easy enough, a few stolen kisses here, a few candid reveals there.  But soon enough the dares get more challenging and dangerous and soon murder rears its ugly head.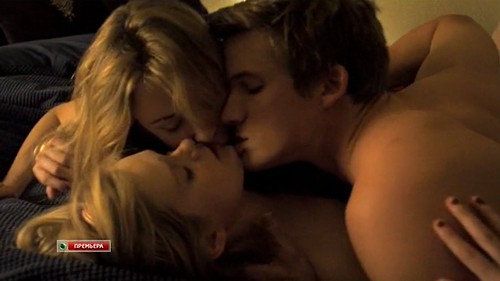 There are twists and turns within "Liars All," which I won't reveal, but trust me not knowing still doesn't make this a better film.  Told in the Tarantino 'out of sequence' story style, the film looses all tension and suspense as a result.  As it stands, "Liar's All" frankly only has two things going for it that keep it from zero star territory.  The first is the very sensuous dared threesome scene shot in many different seductive ways (maybe writer/director Brian Brightly should be doing those late night Cinemax shows!) and second the performance by the always-solid Sara Paxton.  (Though for work that's more befitting of her talent see Ti West's "The Innkeepers!")  But even that isn't enough to make a case for recommendation – good has to outweigh bad.
At the end of the day this is a good story told in a very bad way.  Once the new filmmaking generation understands that stories told from beginning to end is still viable and found footage has had it's day, we can perhaps get back to the business of making great movies.  But until that time, I'd be lying if I said this was anything more then a dull day distraction.
"LIARS ALL" OPENS IN SELECT THEATERS AND ON-DEMAND JUNE 21 FROM PHASE 4 FILMS.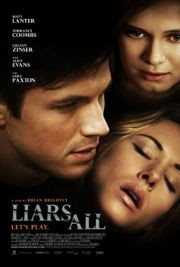 Title: "Liars All"
   Stars: 1
   Genre: Drama/Thriller
   Cast: Matt Lanter, Sara Paxton, Alice Evans
   Director: Brian Brightly
   Rating: R
   Running Time: 96 Minutes
   Release Company: Phase 4 Films
   Website: http://www.phase4films.com