Review: Lady Gaga's 'The Fame Monster'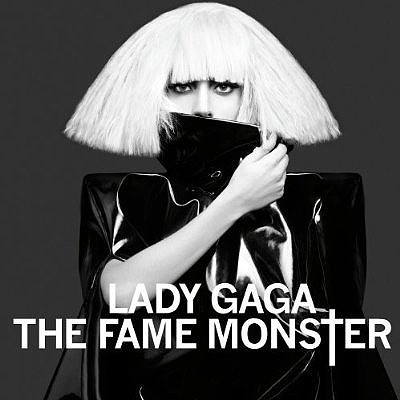 This past Thursday evening we stood outside the office of Interscope Records in New York City. It was a wet, windy and stormy Manhattan evening outside yet the storm was all inside; for it was inside that
Lady Gaga
's highly anticipated new album "The Fame Monster" was awaiting our ears.
To say that "The Fame Monster" is something out of this world would be an understatement.
Monster
is not just some pop or dance album. It is a powerful mix of sounds that would make the squarest of squares, the most gothic of goths and heaviest of heavy metal fans around stop in their tracks and start popping their heads while immediately getting lost inside their heads to the music. Lady Gaga's latest offering is captivating, eclectic and quite possibly addictive.
All eight tracks sounded as though they could be hit singles. One in particular was 'Telephone' and it's a song that features
Beyonce
. 'Telephone' blew up inside the head of everyone in the room. It had hit written all over it.
Listening to 'Telephone' for the first time reminded us of hearing the
Puff Daddy
song 'I'll Be Missing You' featuring
Faith Evans
. It makes everyone want to listen to it again and again and we're almost certain there will be a time in the not too distant future when everyone won't be able to get away from 'Telephone.' It's very likely to be all over the radio in heavy rotation and blasting out of cars left and right.
The one song that came off as being slightly different than the rest was a track called 'Alejandro' which almost sounds as if it's an
Ace Of Base
song, except if anything it sounds as if it's a good Ace of Base song; think a perfect blend of 'Don't Turn Around' and 'Sign' except really, really good.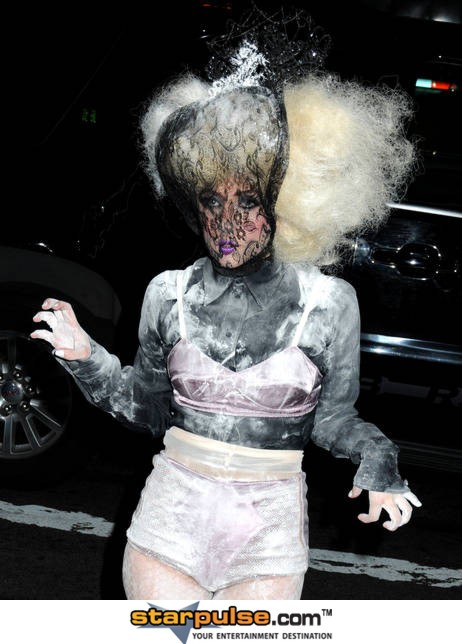 Image © Janet Mayer / PR Photos
Another track that deserves attention is 'So Happy I Could Die' which comes off as being a love song about how happy Lady Gaga makes herself. Yes, with lyrics such as "I touch myself all through the night" it sure as heck seems to be a good old fashioned song about the art of self pleasure.
Being a master of self pleasure could be the reason that would explain how Lady Gaga remains a single gal about town. Who better to come home to after a long night out but yourself when you're currently the hottest princess of pop who possesses a pair of magic hands?
It's amazing to see the buzz and anticipation revolving around 'The Fame Monster.' The stunning video for the first single 'Bad Romance' has well over 10,000,000 plays on youtube so far and that's in a span of time that is roughly five days. Incredible!
"The Fame Monster" drops November 23rd and arrives in three different forms. An $8/eight song album; an $18 deluxe version that has the combined songs from 'Fame' and
Monster
and a super deluxe version that has the combined songs from 'Fame' and
Monster
plus a strand of Lady Gaga's hair and a larger volume of accompanied artwork that when priced at $95 is a must have for the diehard Lady Gaga fans.
Rating: 4.5 stars out of 5.
Story by
Eric Stromsvold
Starpulse contributing writer
© 2009 Starpulse.com. All rights reserved. This material may not be published, broadcast, rewritten or redistributed without written permission.