Review: 'Killer Elite' An Action Thriller Weighed-Down By Too Much Exposition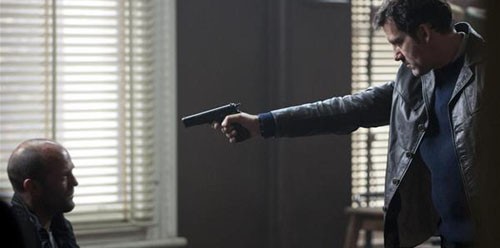 On the surface "Killer Elite" seems to have all the right cinema stuff; a stellar cast, a story based on engaging real-life events and a cool overall action tone.  So what went wrong?  Problem is that in adapting the Sir Ranulph Fiennes 1991 novel The Feather Man somebody forgot to tell screenwriter Matt Sherring that "Killer Elite" was actually going to be a motion picture.
Leading action man Jason Statham plays a hitman who decides to get out of the business, but when his partner (Robert De Niro) is kidnapped and held for job ransom, he finds himself smack dab in the middle of the action.  But unknown to him, the gentlemen he's killing off have their own deadly assassins and one (Clive Owen) decides to do a little payback hunting of his own.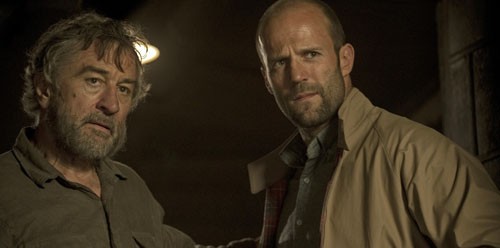 That's the best description I can summize from a script and in turn a movie that's frankly way too busy.  There are so many plot points, side stories and a myriad of needless scenes and dialogue within "Killer Elite" that I felt like I was reading the actual book backwards. (Just because it's based on real events, doesn't mean you have to include every event!)  Plus director Gary McKendry doesn't exactly have a knack for outstanding or memorable action sequences, so when matched with the already oversized storylines makes this one a tad arduous to get through.  (Aka the fun stopped about halfway through!)  As far as the acting goes is the same old story with Statham as solid and stoic as always and De Niro again walking through a role he's completely miscast for.  The only real saving grace of this one is the layered performance by Clive "Shoot 'Em Up" Owen, who plays a battle obsessed man looking for an outlet for his addiction with genuine zeal.  (The whole movie should have been about him!)
It's not as if there are no good moments in "Killer Elite," it's just there are so many that aren't.  As a weighed-down by too much exposition action thriller, this one should have taken heed from the title it so boldly sports – anything other then the truly elite should've hit the cutting room.          
"KILLER ELITE" OPENS SEPT. 23 FROM OPEN ROAD FILMS.
____________________________________________________________________________________________________________________________________________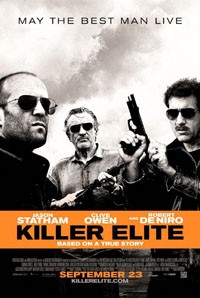 Title: "Killer Elite"
   Stars: 2 1/1
   Genre: Drama, Action, Thriller
   Cast: Jason Statham, Robert De Niro, Clive Owen
   Director: Gary McKendry
   Rating: R
   Running Time: 105 Minutes
   Release Company: Open Road Films
   Website: http://killerelite.com/