Review: Jennifer Hudson Shines in 'Winnie Mandela'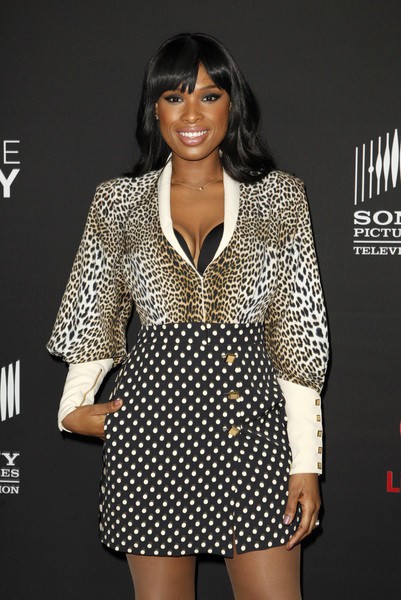 After a spectacular portrayal of Effie White in Dreamgirls, Jennifer Hudson stole our hearts as Carrie Bradshaw's assistant in Sex and the City: The Movie and showed her skills in The Secret Life of Bees. Hudson returns to the big screen with a strong, powerful performance as Winnie Madikizela-Mandela in Winnie Mandela.
The film, directed by Darrell Roodt, rushes Winnie's transition as a young child growing up in a tribal village to an adult skipping town for better opportunities in Johannesburg, South Africa. Upon her arrival in the metropolis, the studious adult shows she's unique when she turns down an offer to study in Boston to pursue social work in Johannesburg, claiming that she's needed "here" instead.
Winnie draws the attention of Nelson Mandela (Terrence Howard), a rising political star who is adored by many in the area. The pair later marry but their bliss turns out to be short-lived, as Nelson is imprisoned for protesting the government. In her husband's absence, Winnie continues the fight against the Apartheid government but encounters trouble along the way.
Throughout the film Hudson proves her immense preparation for the role has paid off, especially during Winnie's imprisonment. Although the script jumps around rather quickly, Hudson's acting makes us stop and focus on a screenplay that seems rather rushed. Overall, Hudson's striking portrayal of Winnie is the saving grace of this film.