Review: Import 'Like Father, Like Son' Delves Into Deep Emotional Waters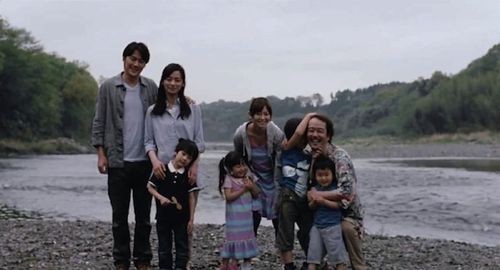 What makes a child your own?  Is it the fact that they're from you, your loins, part of your flesh and blood?  Or is it the fact that you've raised them, taught them and loved them since the moment of birth?  Such is the very wide and dramatic question posed within the new Japanese import "Like Father, Like Son," a poignant picture that is wholly enhanced by the authentic culture flowing through the story.  Not to say the film isn't relatable to a Western audience, but when customs and traditions clash against such an emotional story fireworks are all but guaranteed.    
Ryota is a work-a-holic.  He's ambitious, driven and dedicated to his job as an architect.  Unfortunately it leaves little time for him to spend with his caring wife and six-year-old son Keita.  One day the couple is called back to the hospital where their son was born and given a shocking revelation – Keita is not theirs.  Switched at birth, their blood son is in the care of a more carefree family and both couples find themselves at a crossroads deciding what to do.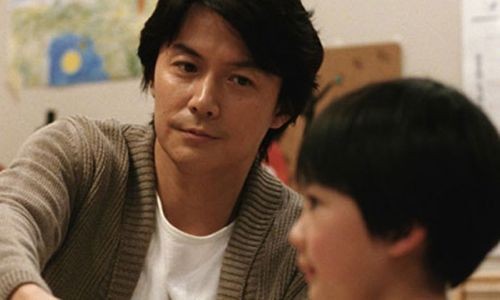 Again, it may sound a tad simple but under the skilled hand of filmmaker Kore-eda Hirokazu this story delves into deep emotional waters.  Using the stoic nature of Fukuyama Masaharu's Ryota and clashing it with the more laissez faire tone of Lili Franky's Yudai and then adding in the traditions of Japanese culture provides a richly moving dramatic experience.  And it's an experience with a plethora of levels; the need for kin, the guilt of being an absent father, the pain of giving up what you love most are all in attendance and accounted for.  Of course performances can make or break this type of film and here acting brilliance runs deep.  Not only in terms of the work by leading men Masaharu and Franky, but also their quietly heartbroken wives and especially their wide-eyed unsuspecting boys.  All portray the unimaginable horror and sadness of the situation, but always with a humbled human side to balance the story scales.     
I read that this tale is already on the chopping block for remake land and I can't say I'm surprised – the basic story is compelling drama.  But if you want to see it taken past the point of what will most likely be American tabloid fodder fluff and into a more deeply and well thought out area of layered emotion, "Like Father, Like Son" provides magic for the smart set.  
"LIKE FATHER, LIKE SON" OPENS IN SELECT THEATERS IN LA ON JAN. 24 FROM SUNDANCE SELECTS.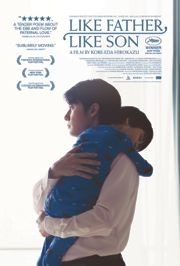 Title: "Like Father, Like Son"
   Stars: 4
   Genre: Drama
   Cast: Fukuyama Masaharu, Ono Machiko, Maki Yoko
   Director: Kore-eda Hirokazu
   Rating: Not Rated
   Running Time: 120 Minutes
   Release Company: Sundance Selects
   Website: www.ifcfilms.com