Review: Illuminating Thriller 'Red Lights' Goes Dark Half Way Through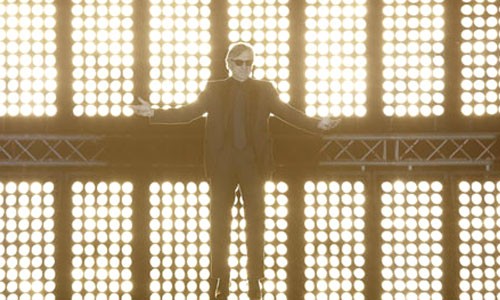 With a knack for cool pacing and a love of all things dark, Spanish Director Rodrigo Cortes is definitely a director to watch. After showing such prowess with his very daring man-in-a-coffin thriller "Buried," I was very curious to see what Cortes was going to tackle next.  His follow up "Red Lights" has a ton of potential with a cast to kill for and a premise to die for – just too bad the promise and illumination go dark half way through.
Sigourney Weaver stars as Dr. Margaret Matheson, a paranormal investigator and professional skeptic who alongside her partner Tom Buckley (Cillian Murphy) have debunked a ton of fake phenomena – from fraudulent mind readers to very un-haunted houses.  But the two finally meet their match with the reappearance of legendary blind psychic Simon Silver (Robert De Niro) who comes out of retirement after 30 years to prove to fans and foes that he's for real.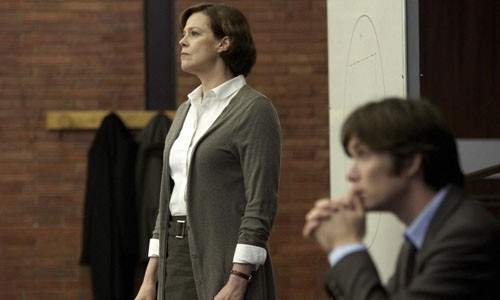 Make no mistake; Cortes' set up is impeccable.  A fascinating and educating ghost story meant to both scare and enlighten – and it does.  From the pitch perfect casting of super tag team Weaver and Murphy (not to mention the slimy Toby Jones as Weaver's nemesis!) to the clever explanations of various paranormal tricks, Cortes shows some serious Hitchcockian master craftsmanship.  Unfortunately with the arrival of Robert De Niro's character comes the goofy and paper-thin part of the story that disappointingly drags "Red Lights" into forgettable movie territory.  Bad gimmicks, plot holes galore and a crappy ending that even twist maestro M. Night Shyamalan would balk at, the film sadly all but abandons it's initial brilliance for a trite finale that frankly blows.  Plus what in the hell is a talented gal like Elizabeth Olsen doing in this flick?  Playing essentially the 'girlfriend' role, Olsen turns her back on her own stellar work in "Martha Marcy Mae Marlene" and "Silent House" and delivers a walk through role that's truly cringe worthy – paycheck performances can be an ugly thing.
Look, I think with the right material (or at least a script that can fully sustain a feature length film!) Cortes could really be a directing force to be reckoned with.  But for a guy who got his start and initial accolades making memorable short films, Cortes has to realize that when it comes to features it's okay to ask for help.  Style, substance and a good start may be enough to rope and wrangle a cool cast but take heed - the all-important audience just got away.
"RED LIGHTS" OPENS IN THEATERS JULY 13 FROM MILLENNIUM ENTERTAINMENT. 
   Title: "Red Lights"
   Stars: 2 1/2
   Genre: Thriller/Suspense
   Cast: Cillian Murphy, Sigourney Weaver, Robert De Niro
   Director: Rodrigo Cortes
   Rating: R
   Running Time: 113 Minutes
   Release Company: Millennium Entertainment
   Website: www.red-lights-movie.com