Review: 'I Wish' An Unmemorable Kid Story With No Imagination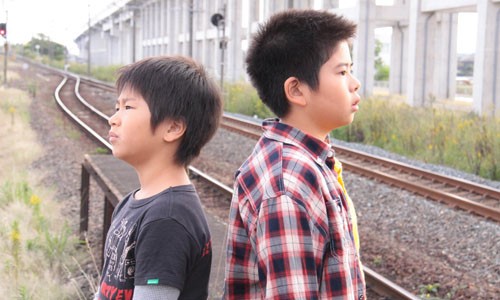 Flicks that feature imaginative kids and their childhood desires are not as easy as they seem to make memorable.  Simply infusing cute kids, a sad story and family hardships to overcome is not enough to help movies of this type surpass the norm.  Case in point the highly underrated "Millions" by auteur Danny Boyle, who uniquely uses both the power and style of a kid fantasy to help send the films' message home.  "I Wish" seems to have all the right feel good elements, but the Japanese import never really digs deep enough to make its childhood plight resonate with the kid in all of us.
Two young brothers Goichi and Ryoonosuke are living in different cities.  Each with a parent – one with mom, one with dad – the two try to keep their relationship going amidst the distance and both wonder if their folks will ever reunite.  Hearing a tale about how when the new bullet trains being built first pass each other at top speed a wish may be granted, the two decide to make a special trip together to get their family back.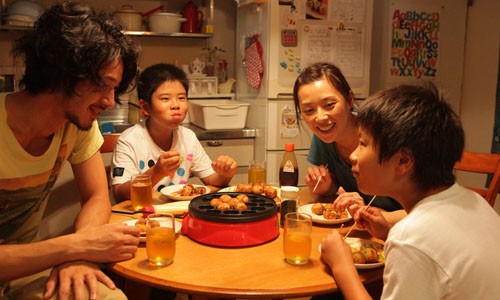 Again, the stage is set for Director Hirokazu Koreeda to make a real effective tale of family and forgiveness, but the picture never quite hits the mark at any point.  The lead kids cast here – a pair of real life brothers – feel and look like they're acting and it is show-stopping stuff that's death to the film.  Plus the side cast, from the morose parents to the forgettable grandparents, provides neither story support nor pleasant character distraction needed to make such family fare work.  In fact, there's a real mish-mash vibe throughout "I Wish" that feels like scenes simply strung together that don't make sense.  So with no cohesive storytelling to engage the audience, Koreeda strings his picture like a B-version of Robert Altman's signature style and it's essentially the downfall of the wonderment of the premise.
I did read that Koreeda didn't finished the script until he cast his lead kids in order to 'get ideas from them' and if true it explains a lot of the failure of "I Wish."  A kid story with no imagination, a tot tale without magic and a family drama without empathy, "I Wish" abandons the all important masking of the most obvious fact that can rip an audience out of the moment – it's just a movie.
"I WISH" IS CURRENTLY PLAYING IN SELECT THEATERS FROM MAGNOLIA PICTURES.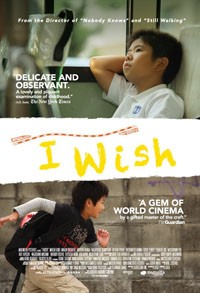 Title: "I Wish"
   Stars: 1
   Genre: Drama
   Cast: Koki Meada, Oshiro Maeda, Joe Odagiri
   Director: Hirokazu Koreeda
   Rating: PG
   Running Time: 128 Minutes
   Release Company: Magnolia Pictures
   Website: www.magpictures.com/iwish/