Review: 'Hanna' A Five Star Sight To Be Seen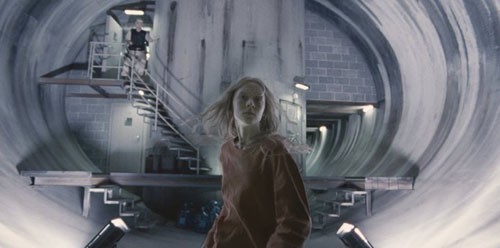 I remember seeing the trailer for "Hanna" and definitely being intrigued – action and intensity with a pinch innocence.  Though upon expressing my reaction to others, a strange and very resounding 'looks bad' vibe seemed to come down the pike.  After seeing the film such an opinion would be a crying shame, as "Hanna" is hands down one of the most touching, funny and downright kinetic films of 2011 – a five star sight to be seen.
The film follows young teenage girl Hanna (Lovely Bones alum Saoirse Ronan), who lives with her rough and tumble widowed father Erik (Original movie Hulk Eric Bana) in a remote jungle in Finland.  Hanna spends her days training, as she perfects her skill in weapons, hand-to-hand combat and hunting to the point of being an extremely lethal soldier.  But like all teenage girls, Hanna has thoughts of the outside world that eludes her and soon decides it's time to leave the nest.  Trained since birth for a mission involving the death of her mother, Hanna embarks upon a task that tests her physical as well as mental and emotional skills in a trip that will change everything.
Sounds like a bit like a glorified synopsis, but I'm not giving any more hints or secrets away.  As a film, "Hanna" is much like the journey our young heroine embarks on – an experience.  From the in-your-face action to the subtle moments of a teenage girl exploring a first time friendship, the picture is a wondrous blend of elements usually reserved for their own movies.  And in the hands of "Atonement" helmer Joe Wright, "Hanna" boldly mixes blood, beauty and bravado in both dialogue and visuals to create a concoction that lovingly lingers in even the most ardent cinefile brain. (And The Chemical Brothers pulsing music ringing in the ears helps too!)  Wright also has a knack for pitch perfect casting and in "Hanna" it shows – from Bana as the disheartened dad to Tom Hollander as a flamboyant psychotic for hire and even Cate Blanchett (making up for that god awful turn in the last Indy flick!) as a corrupt intelligence operative determined to kill, everyone involved makes this one memorable flick.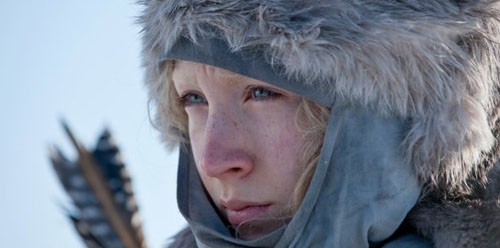 But ultimately it's Ronan's turn as the lovely yet lethal teen that makes "Hanna" a winner.  Her moving work, brutal one moment, sweet and naïve the next, reminded me of Natalie Portman's performance in Luc Besson's "The Professional" – work that screams a star.
In the end this film will not be for everyone, as there is as much visceral and violent material as there is beautiful and fanciful (even the poster is misleading, giving the impression of a dramatic story about a simple child!), but ultimately that's what gives "Hanna" its charm.  Far from the trite that Hollywood loves, much more than an indie simply trying to be hip, this is pure imaginative cinema for those with a more fully developed cinematic palate – "Hanna" is a girl well beyond her years.
"Hanna" hits select theaters on April 8.
_____________________________________________________________________________________________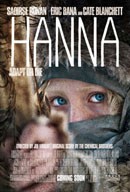 Title: Hanna
Stars: 5
Genre: Action, Drama, Thriller
Cast: Saoirse Ronan, Eric Bana, Cate Blanchett
Director: Joe Wright
Rating: PG-13
Release Company: Focus Features
Website: www.HannaTheMovie.com
_____________________________________________________________________________________________