Review: French Flick 'The Prey' Plays Like A Good Book You Can't Put Down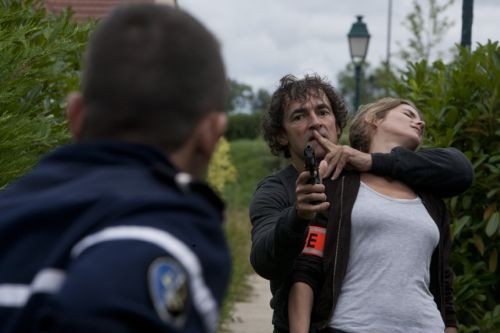 Most story elements within thrillers have been already done to death.  A man on the run, mistaken identity, the fate of one's family in the balance and a detective with good gut feelings are all so familiar that they've become staples of the suspense genre.  Though what if a film came along having all of the above accouterments, but managed to keep you glued to the screen anyway?  So is the fate of the engaging new French import "The Prey," a seemingly recognizable story that still holds attention like a good book that you can't put down.
Inmate Franck Adrien is doing time for bank robbery.  And amidst being pressured to give up the location of the money by his fellow accomplices inside with him, he's managed to almost finish his time intact.  But his cellmate, a suspected pedophile named Jean-Louis, is fast becoming the object of affection for angry gangs and crazed convicts and Franck finds himself caught in the middle.  With a wife and child outside counting on him he tries to maintain distance, but when he discovers that Jean-Louis may indeed be innocent and steps in to help he finds himself in a downward spiral that challenges everything he believes.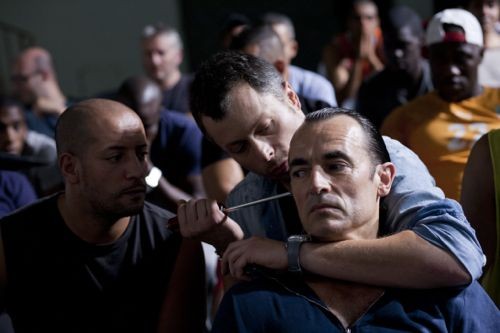 Again, the story here isn't all that original, but it's still best to keep further details vague.  The film is structured almost like a TV series in a film size and overall it works.  We definitely become engaged in the plight of lead man Albert Dupontel (much like Director Eric Valette's former flick "Super Hybrid" with the amazing Shannon Beckner!) and as a result are willing to follow him into already chartered waters.  And there are is some standard character fare here; Alice Taglioni as the questioning cop, Sergi Lopez as the obsessed former detective and even the unsettling Stephane Debac as Franck's mysterious cellmate.  But you have to give full credit to Director Valette for this one – he knows how to stage a story. 
It's funny how we can dig something easily identifiable and look past the obvious to stay entertained.  "The Prey" is such a flick – an example of how well told cinema can keep the audience turning the page.         
"THE PREY" OPENS IN SELECT THEATERS ON JUNE 7 FROM COHEN MEDIA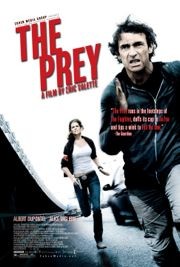 Title: "The Prey"
   Stars: 4
   Genre: Drama/Action/Thriller
   Cast: Albert Dupontel, Stephane Debac, Sergi Lopez
   Director: Eric Valette
   Running Time: 102 Minutes
   Release Company: Cohen Media
   Website: http://cohenmedia.net