Review: Entertaining Heist Flick 'The Art Of The Steal' A Good Time At The Movies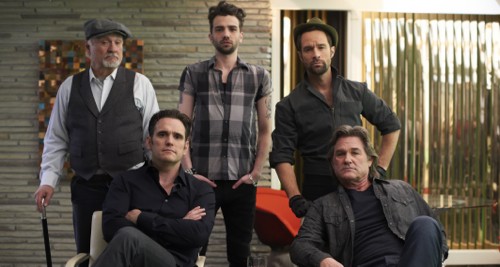 Some movies exist solely to entertain.  Meaning there are films that strive to be original, groundbreaking and go beyond the norm and then there are those that simply want to satisfy with story and style.  The new heist picture that's a cross between "Ocean's Eleven" and "The Thomas Crown Affair" entitled "The Art Of The Steal" is one such well meaning flick – a clever yet accessibly good time at the movies.
Crunch Calhoun used to be a skilled wheelman in a very successful gang of art thieves.  That is until his brother Nicky got caught, gave him up and he then found himself spending some time in a foreign prison.  Years later, Crunch is out and making a living as a third rate motorcycle daredevil taking dives for extra cash.  So when a chance to take down one last score – a rare book for a fortune – lands on his doorstep he sees a chance to get back the life he lost.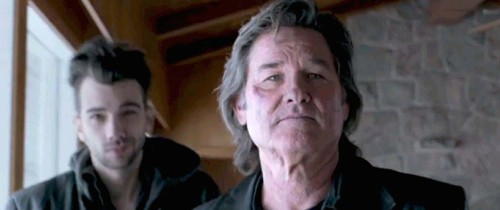 It's sounds a bit serious above, but "The Art Of The Steal" is anything but.  It's comical, witty and severely light in both story and character to make it easy cinematic swallow.  Everything from the cool cast (iconic lead Kurt Russell, a slimy Matt Dillon and a deadpan Terence Stamp no less!) to the simple story line (stealing with a little getting even!) makes the film enjoyable.  Okay, it doesn't exactly go into super smart heist and con territory and break new ground via David Mamet's "House of Games," but the merry band of misfits here do give Clooney's Danny Ocean and his gang a run for their creative character money.  (Kenneth Welsh and Chris Diamantopoulos as the elder fence and foreign forger do indeed steal...every scene they're in!)  Under the very ample direction by Jonathan Sobol the film looks lush and feels slick – but not too slick.
Kind of the workingman's heist picture, "The Art Of The Steal" is a film that isn't trying to reinvent the con movie wheel.  But in staying basic and putting it's affable cards on the table for all to see, some sweet stuff does rise to the surface.  There's an art to all filmmaking – even those flicks simply out to please.      
"THE ART OF THE STEAL" IS AVAILABLE VOD AND IN SELECT THEATERS NOW FROM RADiUS-TWC.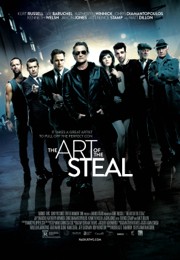 Title: "The Art Of The Steal"
   Stars: 3
   Genre: Drama / Comedy / Heist
   Cast: Kurt Russell, Jay Baruchel, Matt Dillon
   Director: Jonathan Sobol
   Rating: R
   Running Time: 90 Minutes
   Release Company: RADiUS-TWC
   Website: http://radiustwc.com/releases/the-art-of-the-steal/