Review: Emblem3 Has 'Nothing To Lose'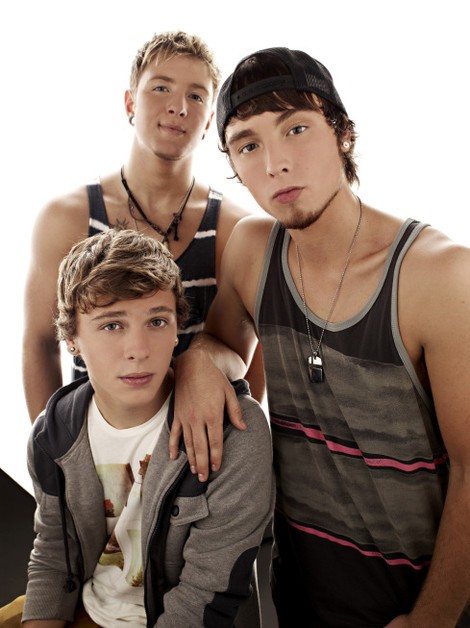 "Girl Next Door" is very tongue-n-cheek, which doesn't make it for everybody.  The stomping pop beat as well as a catchy, feel-good chorus are among pros. Cons? Aside from corniness, the production grows a bit too big dynamically, particularly towards the end.  "Nothing To Lose" atones, with exceptional overall production and most specifically its vocal production.  There's a little swagger here, particularly the Taylor Swift alluding rhyme: "If you give me a chance, I can promise you this / you won't be singing breakup songs like that Taylor chick" That would've been enough to make this a standout itself.
The momentum fades thanks to two odes to Los Angeles, which are side by side.  I have no clue why they opted for this, but whatever.  "I Love LA" would've been enough and plenty, as the boys express "I love, love, LA / cause the west coast is the best coast baby / I love, love LA…" Straightforward and simple, the shout out is what it is.  "Sunset Blvd" continues the adoration, in which the boys urge "Let's take a trip to Sunset Boulevard in the city of stars / the city of blinding lights and starry eyes / I said now welcome to the city of angels, whoa / city of angels, whoa".  "Sunset Blvd" has good intentions, but it is gimmicky and a bit 'all over the place' when all is said and done.  But, Drew does make you shake your head on memorable rap "I said I love my women like I love my juice naked / all natural, no preservatives or fakeness / I like my ladies like my Bradys in bunches…" Geez Louise Emblem3!
By the final three cuts, much of the momentum established by "Just For One Day", "Chloe", and "Nothing To Lose" has long faded.  "3000 Miles" gives the band a pop ballad, which is a welcome contrast to the pop-rap cuts.  It's not quite 'rousing' per se, but does give the band a different look. "Teenage Kings" is a low point, with the band basically elevating themselves on a pedestal because of their fame. Lame. "One Day" dabbles in the whole reggae thing, which so many pop and R&B artists really should avoid.  As with much of Nothing To Lose, the chorus stands tall.  Aside from the topical vocal emulations, my criticism might be that the message is too weighty for guys living up their youthfulness. Going from being teenage kings to desiring world peace are two very different extremes.
Ultimately, Nothing To Lose (as mentioned previously) is mediocre at best.  The productions always stand  out, but the songwriting is generally less impressive.  Emblem3 definitely have potential, much like they did during their run on X-Factor.  Even so, don't call this album a triumph.  Moments, but lacks consistent excellence.
Favorites: "Just For One Day"; "Chloe (You're The One That I Want)"; "Nothing To Lose"
Verdict: ✰✰½
 Emblem3⎪ Nothing To Lose ⎪ Syco / Columbia ⎪⎪ US Release Date: July 30, 2013
Emblem3 are:
Keaton Stromberg, Wesley Stromberg (brothers), and Drew Chadwick