Review: Ed Sheeran's Star Rises on 'X'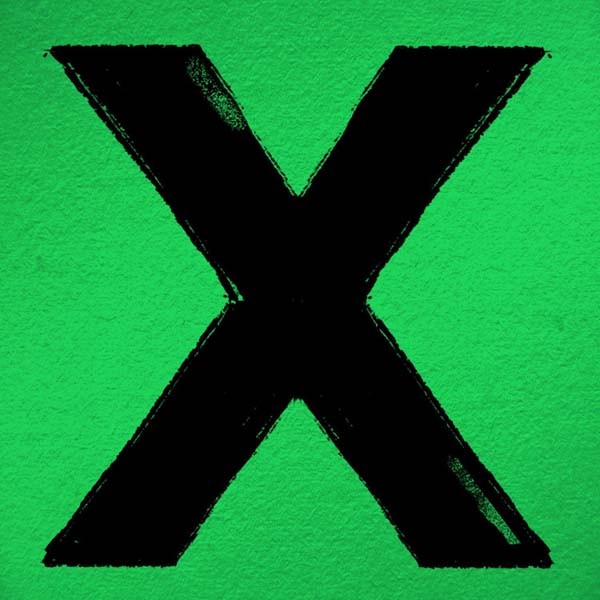 Ed Sheeran, X – a review  

British singer/songwriter Ed Sheeran's profile has risen tremendously over the past couple of years.  While 2011 debut album + didn't blow the charts away when it bowed, the album received a lift from his Grammy-nominated hit, "The A Team", a memorable and meaningful song by all means.  Sophomore album X ("multiply") elevates Sheeran's stardom, delivering a captivating pop album. 

"One" and "I'm A Mess" open X more minimal-minded, embracing Sheeran's acoustic-pop and folksy side. "One" is the more understated track, pacing itself until the second verse adds harmonized vocals and thudding kick drum.  "One" keys in on the lyrics and Sheeran's voice.  "I'm A Mess" is more driven and assertive, with Sheeran packing more punch on the chorus.  The bridge marks the climax of the song. 
"Sing" signifies the first instance where Sheeran steps out of the box.  Produced and co-written by Pharrell Williams, Williams still plays to the artist's strengths, while also amplifying his swag.  The rhythmic acoustic guitars during the chorus show this thoughtful artistry, while the signature Pharrell groove provides more oomph at the onset than the opening duo. Sheeran even busts a rhyme – cool, cool, cool!
"Don't" keeps swag alive and well, in more ways besides the production work.  The pop-rap approach by Sheeran during the verses is effective, particular with his endearing British accent thrown in.  "Maybe you could swing by my room around ten / baby, bring the lemon and a bottle of gin," Sheeran spits during verse one. Sheeran drops a few f-bombs, but they are ultimately censored.
"Nina" doesn't miss a beat, continuing to thrive on groove and a rhythmic vocal approach. Sheeran urges "Nina" to leave, foreseeing the eventual end to the relationship ("People grow and fall apart / but you can't mend your broken heart"). The use of piano gives "Nina" a soulful touch, not to mention the breakdown section during the bridge with handclaps and guitar.