Review: Does Jay Sean's, 'Neon' Solidify His Artistic Identity?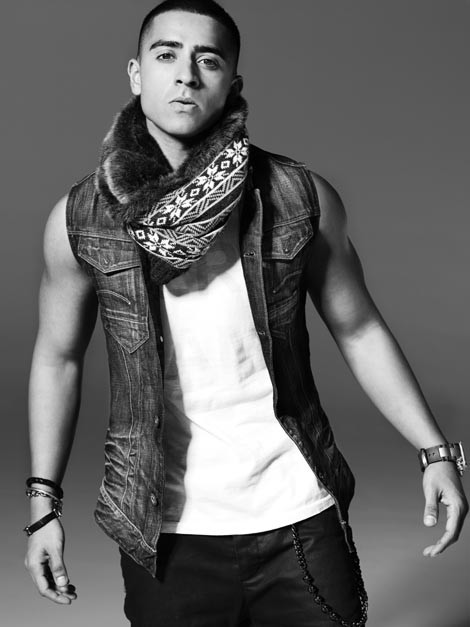 "Deep End" is a slickly produced contemporary R&B cut with electronic, synthesized ideas.  If only it were as electrifying as its soundscape; it ends up being predictable with a lack of energy. "Worth It All" only proves slightly better, with 'middle of the road' proving an appropriate description.  "Yeah we gonna fight, yeah we gonna fall / if we gonna go through it all / and you might cry and we won't talk / let me ride back to the start / and I'm lost in your kiss / and the world don't exist / but I know deep down in my heart / we're worth it all…" Yeah, yeah, yeah, blah, blah, blasé.   Then, magically, things 'turn up' some.  Jay Sean gets the potty mouth going (f-bomb and sexual atonement) and "Passenger Side" has a cool, hip vibe.  If little else earned Jay Sean an parental advisory sticker, "Passenger Side" easily is the culprit.  Like "Mars", the moody R&B production is a win-win.
He can't keep it up though.  "All on Your Body" also nicely fits modern R&B/hip-hop circles as far as sound, but a 'nasty' groove and guest spot from Ace Hood only goes so far.  The track could've stood more development.  "Break of Dawn" is the true misstep.  Generic as things come, this is the kinda cut you go 'so what'… For this particularly Busta Rhymes featured, I'd have to add an intensifier. It's a faux pas. Unfortunately, "Sucka for You" can't carry the heat of trying to fix the boo boo and is mediocre itself.  But, it gets a pass for lyric "I'm a sucker for the devil in you…" (Chorus).
Basically, Neon is average.  The majority of the 14 tracks are respectable with only the last couple feeling like truly undercooked filler.  The main quibble is that Jay Sean really does little to further develop himself.  The album lacks cohesiveness.  Is Jay Sean trying to be a conservative pop star or a bold, edgy R&B artist who needs his swears to make him relevant? That's the question.  Jay Sean's at his best on cuts that pattern themselves after standouts "Where You Are", "Mars" or "Passenger Side".   Overall, a mixed bag with some good, many average, and a few great cuts.  He definitely don't reinvent the wheel!
---
Favorites: "Where You Are"; "Mars"; "Passenger Side"
Jay Sean⎪ Neon ⎪ Republic ⎪⎪ US Release Date: July 30, 2013
Verdict: ✰✰✰