Review: Does Jay Sean's, 'Neon' Solidify His Artistic Identity?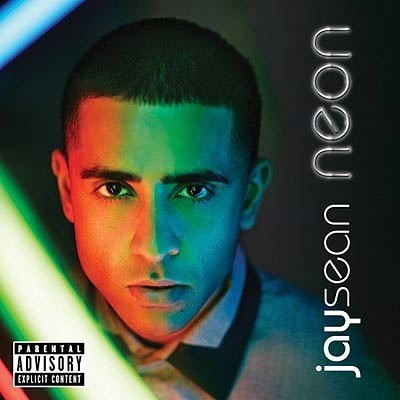 Okay here's the deal. British Pop/R&B artist Jay Sean has never really established commercial grounding in the U.S.  Yes, "Down" was a number one hit on the Billboard Hot 100, but his debut album stateside (third overall), All or Nothing was no hit.  There was nothing wrong with the album ultimately, but it didn't establish Jay as a star.  When single "Mars" arrived ahead of Neon, there seemed to be potential that this album could be the statement Jay Sean needed to make.  Unfortunately, after listening to Neon, one quickly sees it is a mixed bag with the pop singer struggling to settle into a specific identity.  That's a bummer for an artist who could make more bread breaking into a new market.
The first part of the album is very pop-centric, a bit surprising considering the sound R&B moments that graced All or Nothing. Title track "Neon" off-puts with its initial acoustic pop sound, driven by acoustic guitar.  Vocally, Jay Sean exploits his lower register, something also unexpected.  Once the chorus hits, elements of modern pop enter, giving more flavor and oomph.  Towards the end, Jay Sean also ignites, delivering on capable, soulful ad libs.  Ultimately though, "Neon" gets off to a slow start.
"Neon" is only one of a couple of 'lukewarm' numbers. "Luckiest Man" has a bit more oomph compared to "Neon", but still ends up being a bit middling.  The pianistic ostinato at the onset is road tread millions of times of times over, which does nothing to curb a label of predictable.  "Words" also opens 'tried and true' with a combo of piano, acoustic guitars, etc.  Thankfully, a slightly meatier sound ensues on the verse, but still isn't enough to propel "Words" to the next level.  Jay Sean does do soundly by bringing things on home vocally and melodically, the verses are nice.  "Where You Are" arrives timely to give the set a much needed boost.  It's a 'been there done that too', but is a bit more enjoyable. The chorus songwriting shines: "And I can't help it, I gotta be where you are / like the sky holding the stars / like the strings on my guitar / I wanna be where you are / like the sand that's on the beach / like a model in a magazine / it don't mean a thing if we're apart / I wanna be where you are…"
"Guns N Roses" still maintains a pop-oriented sound, but is anchored by an urban contemporary beat.  Like the opening trio, it's good enough without being 'great'.  Great follows with the album's best cut, "Mars".  Why is "Mars" so good? Because it seems to fit the R&B sound of 2013 an it sounds like a better fit for Jay Sean as far as establishing an artistic identity.  For whatever reason, getting 'high' is urban music's new favorite trend and "Mars" fits the stoner vibe perfectly.  "I'm so high / I'm wasted, I don't wanna come down / let me take you to Mars girl / we'll make love on a star girl…" Yeah, that's some serious trees Jay has been smoking.  Oh and as for Rick Ross, well he's right at home guesting on the third verse.
"Miss Popular" has a tough act following the crowning achievement of Neon, but does okay.  The best moments are when Jay Sean flaunts his falsetto.  Also a pro is the fact that Jay Sean keeps the urban flare alive.  "Close To You" has the potential to be a better cut than it is.  The main rub is the cut never percolates to the level that it could; the expected build-up of emotion never quite arrives.  Nothing wrong with being safe, but still… Well, at least his girl is "like an animal": "I know what you plan to do girl / you're just like an animal / so just do what's so natural to you / cause you don't know how many times I've been thinking about you…" Wowzers.
Review Continued On Page 2