Review: 'Devil's Knot' And Director Atom Egoyan Aren't A Match Made In Heaven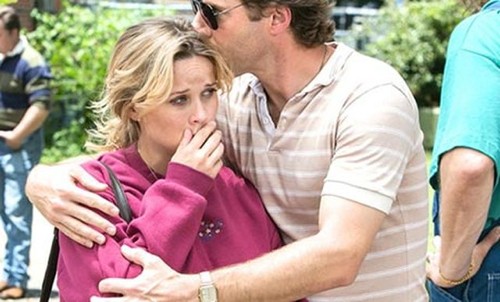 The whole idea of a 'director for hire' can be a truly mixed bag.  Meaning bringing in a filmmaker who normally develops his or her own complex material to simply helm a flick all ready to go could be a blessing or a curse.  In the case of auteur Canadian director Atom Egoyan – the mastermind behind such affecting work as "The Adjuster" and "Exotica" - and his new encapsulated fiction feature film about the famed West Memphis Three entitled "Devil's Knot" the news is not good.  While the material would seem to be right up the alley of the dark themes driven Egoyan, the movie itself provides little to no signature style nor inspired staging fans have come to appreciate from the filmmaker – a missed opportunity indeed.
"Devil's Knot" follows the murder of three young 8-year old boys in the working class community of West Memphis, Arkansas.  The small town eventually gets in an uproar and demands local law solve the case quickly.  In doing so the police department rushes to judgment and puts three teenagers they say committed the murders while in a satanic cult on trial for the crime.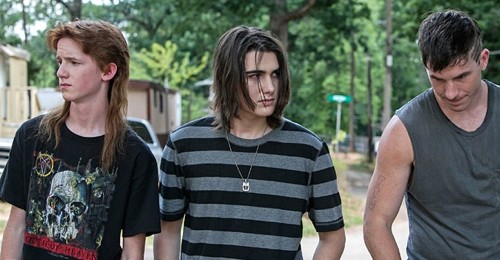 Of course, the actual case upon which this film is based is much, much more complex (there were multiple documentaries on it), but the Cliff's Notes version of the story slapped together by writers Paul Harris Boardman and Scott Derrickson here is not the final downfall of "Devil's Knot."  (Nor is the fact that the film tries to make leads out of Reese Witherspoon and Colin Firth who have seemingly smaller roles in the real story.)  What really brings down "Devil's Knot" is the matter of fact direction by Egoyan.  Losing what made his layering so lush in the similarly themed "The Sweet Hereafter" and even with help from regulars like Elias Koteas and Bruce Greenwood, this is unfortunately Egoyan at his most sterile and it's sad to see.  There are so few filmmakers out there who dare to be different, care to be complex and relish the real – why waste the time of the ones we have?  I sense that Egoyan may have put the need to show respect to all involved ahead of his own normally rampant dark flights of fancy and while I understand such a motive I can't in good movie conscience say it's good for Egoyan's work.  A match made in heaven this is not.
The only performance worthy of the Egoyan seal here is Firth's ex-wife, played by the highly underrated Amy Ryan.  But in the real word of Atom it would have been Ryan playing the Witherspoon role based on more soul, depth and talent.  Devil's Knot feels like an Atom Egoyan film sanitized for your convenience and a good director is a terrible thing to waste.            
"DEVIL'S KNOT" HITS SELECT THEATERS, VOD AND iTUNES ON MAY 9 FROM RLJ/IMAGE ENTERTAINMENT.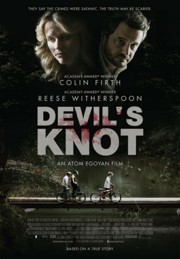 Title: "Devil's Knot"   
   Stars: 2
   Genre: Drama
   Cast: Colin Firth, Reese Witherspoon, Amy Ryan
   Director: Atom Egoyan
   Rating: Not Rated
   Running Time: 114 Minutes
   Release Company: RLJ/Image Entertainment