Review: 'Days Of Abandon' The New Album From 'The Pains Of Being Pure At Heart'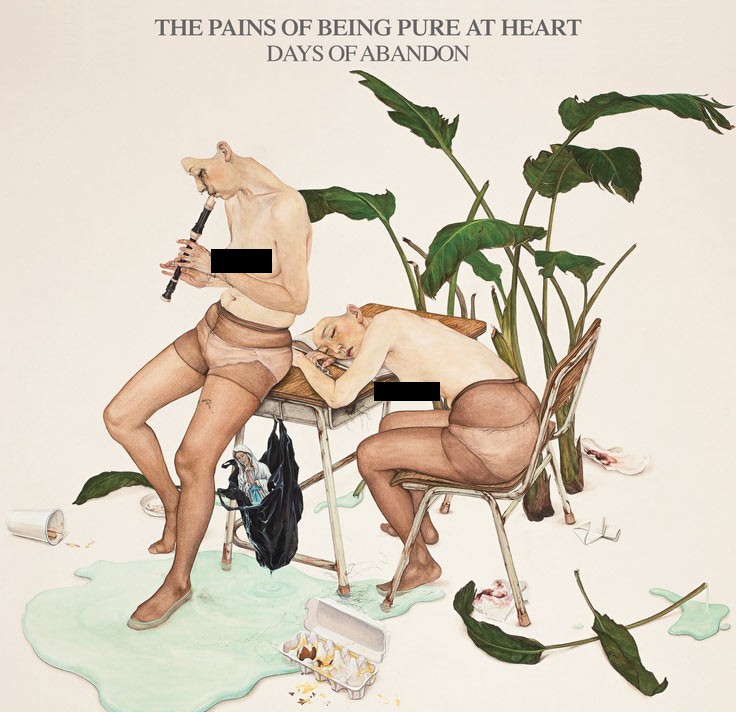 "Days of Abandon" the new record from indie poppers The Pains of Being Pure at Heart reverses the course that the band started taking on 2011's fuzz pop masterpiece "Belong" and moves the band back into the realm of Felt and Teenage Fanclub inspired pop music. That's not a bad thing though, as Kip Berman's songwriting is stronger than it's ever been, and a lineup change has refreshed the band.
Peggy Wang, keyboardist and female vocalist, departed the group and has since been replaced by Jen Goma, of the shoegaze group A Sunny Day in Glasgow, and her presence on the record changes the dynamics of the band completely. Her vocals harmonize perfectly with Berman's and for the first time in the history of this band, a few tracks don't feature Berman on lead vocals, but rather Goma. "Kelly" is the best example of this, and the combination of Goma's beautiful lead vocals, Kipman's Johnny Marr inspired guitar parts, and production straight out of a Cocteau Twins record, the song is nothing short of the best pop song of this year so far.
"Kelly" isn't the only strong track on the record though, "Simple and Sure" is perhaps the most radio friendly this group has ever been, and the chorus is nothing short of stunning, "Until the Sun Explodes" is the closest the group gets to 2011's "Belong" but instead of being dominated by fuzzed out guitar parts, they are pushed to the background and the harmonized vocals once again take center stage. The chorus also features a guitar line that Billy Corgan of the Smashing Pumpkins could only dream of writing and is perhaps the most interested mashup of 90's alternative rock and 80's twee ever heard on record.
"Eurydice" is a triumphant anthem that belongs in the end sequence of any number of great Hollywood teen romance movies and is probably the best example of how far this group have evolved from their original lo-fi recordings as they completely own the studio and have clearly mastered transitioning the sound that made them popular into something much greater, and "Beautiful You" is quite possibly the best song Berman's ever written (also one of the longest).
Berman and crew may have taken a step back from "Belong" in terms of noise, but they have more than made up for it in terms of songwriting and production. "Days of Abandon" is by far the group's best record to date and if they continue in this trajectory, they can only get better. 
Rating: 9/10