Review: 'Crave' A Brilliant Film With No Direction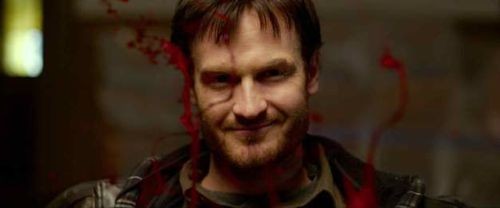 There's certainly nothing wrong with stating that a really good film can sometimes sink or swim during the script phase.  Of course a top notch director can fill in certain story blanks with style if needed, but any flick worth its salt begins with decent writing.  Hitting all the right notes, telling a cohesive tale and engaging the audiences with captivating characters are screenwriters' bread and butter.  It's frankly what is so utterly disappointing about award –winning doc filmmaker Charles de Lauzirika new narrative feature film debut titled "Crave."  Amidst the sensational style, memorable mood, and thoughtful performances there is no singular cohesive story through line and the result is a brilliant film with no direction.
Aiden is a lonely and morbid guy.  He has no girlfriend, takes pictures of brutal crime scenes for a living and his only acquaintance is equally troubled police officer Pete whom he shares AA meetings with.  Though inside Aiden has developed a whole other personality – a take charge guy who takes out the trash, kills with undeniable joy and leans towards all things chaos in the name of justice.  Then he meets the shy and alluring Virginia and after hitting it off she becomes his new obsession.  So when things end and Aiden is once again left alone to his own devices, the line between his fantasy and reality suddenly begins to blur.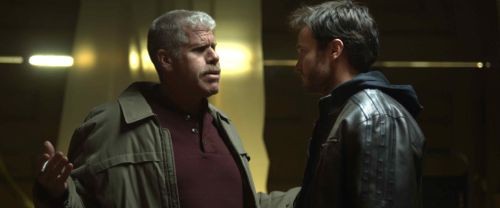 It sounds relativity straight forward in the above description, but "Crave" is like a beautiful caged animal that is desperate to get out.  The everyman quality of Josh Lawson's Aiden mixed with a pitch perfect inner monologue via voice over should have made for one engaging and "Dexter"-esk character study.  But the film never lets Aiden reach his full dark potential and seems perfectly happy right to the last frame toying with his "what if?" sensibility.  And it's a shame because the individual moments here are engrossing as hell.  Everything from the unconventional romance between chemistry heavy Lawson and gal pal Emma Lung to the buddy/buddy vibe of Lawson with a somber and never been better Ron Perlman (their work together reminded me of the stellar scenes between Kevin Tighe and Tom McCamus in "I Love A Man In Uniform!") screams amazing, but de Lauzirika makes the mistake of wanting "Crave" to frankly be everything.  Not that comedy, drama, romance and murder can't co-exist in a single film outing, but their blending must be done with a delicate touch.  "Crave" feels like it's been squeezed together with wild abandoned and the uneven nature of it is distracting as hell here.
I have real hope for de Lauzirika as a filmmaker – he certainly learned a lot from the great masters he interviewed and admired over the years.  But while visual and acting prowess may be his forte, his unsubtle handling of material in need of some direction is an area that needs work.  Perhaps getting a hearty thumbs up from former child star Edward Furlong as an undead corpse – one of the final visuals in the film – was a sign.  For all its palpable potential, even paradise this good looking can still have trouble within.      
"CRAVE" HITS SELECT THEATERS AND VOD ON DEC. 6 FROM PHASE 4 FILMS.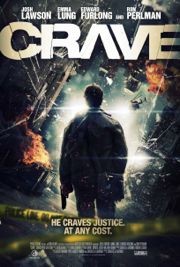 Title: "Crave"    
   Stars: 3
   Genre: Action / Drama / Thriller
   Cast: Josh Lawson, Ron Perlman, Emma Lung
   Director: Charles de Lauzirika
   Running Time: 113 Minutes
   Release Company: Phase 4 Films
   Website: www.cravethefilm.com