Review: Cooper Captivates In The Dark World Of 'The Devil's Double'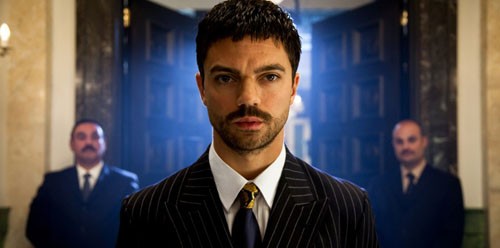 Having a single actor portray two characters in the same film is always a daunting prospect.  Even with physical, vocal and behavioral variations to help establish the little differences between characters, things can cinematically go from good (James Spader as twin brothers John and Rick Wesford in "Jack's Back!") to bad (Jean-Claude Van Damme in the gamey "Double Impact!") very quickly.  But to take on two different people that look completely identical seems somewhat doomed from the start – meet the exception.
"The Devil's Double" tells the tale of Saddam Hussein's son Uday, a spoiled, obnoxious, sadistic, void of any morals party-boy who lives life like he runs business – recklessly.  By contrast Iraq army Lieutenant Latif Yahia is a humble man that comes from a good family who has led his life thus far under a code of honor.  One day the brutal Uday, with a ton of death threats and a need to be seen in multiple locations at once, decides to make look-a-like Latif an offer he can't refuse to become a fiday or bullet catching double and become a copy of the infamous 'Black Prince'.  With both personal pressure and fear for the safety of his family, Latif is reluctantly thrust into a dark world of Uday's brutal decadence and fights to keep sanity and identity in a world void of humanity.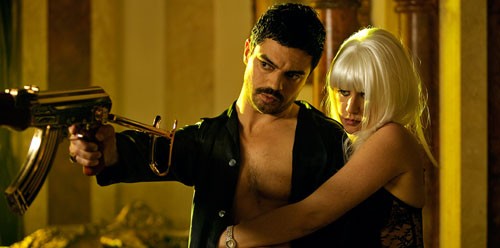 There are many factors that help elevate "The Devil's Double" beyond standard action fare, the first being the authenticity of the story.  Inspired by real life events of the horrors of the Hussein family adds a real legitimacy to the film's bold vision of blood and brutality.  Under the staging of director Lee Tamahori (who is now officially forgiven for "Next!"), the film successfully walks the fine line between action and drama, much like De Palma did with "Scarface," and brings to light a foreign world filled with flash, riches and terror that's almost surreal in nature.  Plus the movie is also peppered with memorable side characters, from Ludivine Sagnier's damaged mistress to Raad Rawi's wise elder chaperone, that fully fill in the well-weaved tapestry.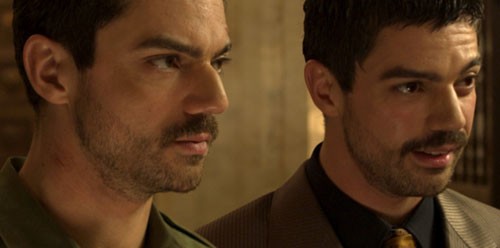 But in the end the success of "The Devil's Double" lies solely on the shoulders of actor Dominic Cooper playing both the demented Uday and disillusioned Latif and he delivers handsomely.  In a pair of performances so subtle, so nuanced and so equally charismatic, Cooper captivates in a challenging dual role that boldly beckons Oscar – it's incredible work.
To simply pass off the picture as an interesting biopic would be an unjust understatement, an impressive action/drama much too meek.  In one lush and cool mix of style and substance, reality and fiction, "The Devil's Double" is one of those rare flicks that isn't afraid to lay all it's cards on the table and, thanks mostly to Cooper's dedication to detail, ultimately the film holds a winning hand.
"THE DEVIL'S DOUBLE" OPENS IN SELECT THEATERS ON JULY 29   
___________________________________________________________________________________________________________________________________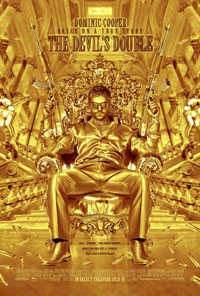 Title: "The Devil's Double"
   Stars: 4
   Genre: Drama/Action
   Cast: Dominic Cooper, Ludivine Sagnier, Raad Rawi
   Director: Lee Tamahori
   Rating: R
   Running Time: 108 minutes
   Release Company: Lionsgate
   Website: www.thedevilsdouble.com