Review: Childish Gambino 'Because The Internet' - One Of 2013's Most Ambitious Albums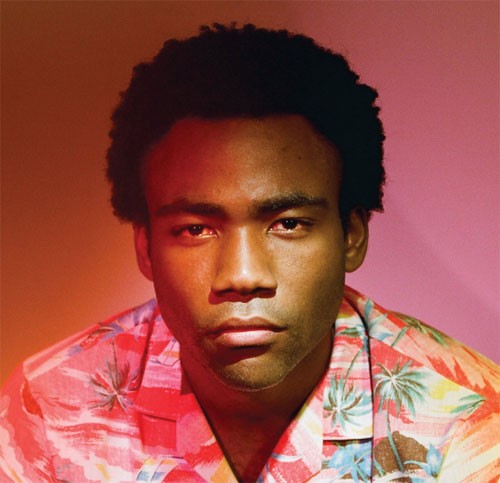 The saying in basketball is "you live by the three, you die by the three." What does a basketball saying have to do with a hip-hop you ask? Well, instead of living or dying from shot selection, Childish Gambino (Donald Glover) thrives more often than not from his ambition on his 2013 effort Because of the Internet.  Just how ambitious is this affair that hails from the same label that houses Mumford and Sons? Well, it is accompanied by 75-page script featured on the site http://becausetheinter.net.  Ultimately, I appreciate Gambino's willingness to go outside of the box in what sometimes can be a very single dimensional genre only concerned with materialistic things.  That said, if there is a rub, it is that Because The Internet is overambitious and sometimes requires multiple listens to completely comprehend.  Still, isn't that part of the fun of a conceptual affair?
I won't rely on Gambino's script for this review – you can seek that out for yourself  ("ain't nobody got time for that!", LOL).  But following the anticipatory intro "The Library", things kick off in, well, WTF mode.  From a first listen, deciphering "I. Crawl" is an adventure because it isn't what the ear expects, period.  Because of its uniqueness, it is incredibly appealing after a couple of spins. Gambino contributes plenty of solid lyrics, many filled with clever pop-cultural allusions.  In verse one, he slaughters from the onset, eventually referencing Clarissa Explains It All: "Who am I? / Rec League, I ain't payin' to ball / y'all B-string like a broke guitar / and I still put it down like the family dog / Yeah I murder some, I murder one / explain it all Ferguson." Verse two continues to 'murder' as Gambino "…scorch[es] winters, I burn autumns / gut n***as, so Kurt Vonne / Elle Varner, got a crush on her / I gotta wait in line for that / ain't nobody got time for that…" Far-reaching, "Crawl" is a gem.
"II. Worldstar" is no slouch itself, sporting hardcore production work and electrifying rhymes from Gambino.  "Blow up / World Star before rap / you already know that / so Fresh Prince, they are about to bring the show back," CG raps, arguably referencing his acting career prior to rap (Community being his big claim to fame).  He's edgier when talking about his "girl" on the second verse in which he spits "My girl ain't bad, she more like evil… on Hollywood and Vine / thinkin' that she Hollywood on Vine / Making movies with her friends all the time / showin' off her a$$, that's a net twerk / but I saw through it like a wet shirt …" Low blow? Perhaps, but CG's word play is undeniable; Donald Glover can rap.
Following a brief 0:44 interlude "Dial Up", Gambino taps Chance The Rapper for one of the album's best, "I. The Worst Guys."  Just how bad are these dudes? Well, they leave a cliffhanger on the hook, but it's obvious where they're going ("All she needed was some…").  Throughout, CG alludes to the 'three-letter word' throughout his verses:   "At a Clippers game on the courtside / watch a n***a shoot like a 4-5 / they mad at me too, I got more fire / when these b**ches see you, 'go home, Roger'."  Yep, you got it;  it's a Sister Sister allusion.  Later, Gambino gets rawer, bragging about  "…a ménage and murdered the… but, afterwards, it was awkward… I couldn't finish, got the Uber from her place…" He ends up smoking and "listening to the neighbors" after his sexual mishap… read into that how you wish.