Review: Andrea Arnold Uses A Visceral Visual Palate For Her 'Wuthering Heights'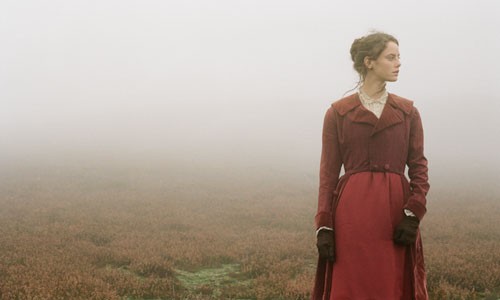 A story told many times over, what makes Andrea Arnold's "Wuthering Heights" such a standout is her sheer affinity for real emotion.  In the world of all things Arnold love and pain go hand in hand and by focusing on the raw elements of Emily Bronte's novel, never has a book been more befitting of a filmmakers' cinematic style.  Told almost as a cautionary tale against infatuation, her story is at times arduous to get through – and I adored every lovingly painful minute.
The film follows young Heathcliff, a black child who gets taken in by a caring Yorkshire farmer.  He has a son Hindley, who develops a sincere hatred of Heathcliff, and also a daughter Catherine, who herself is curious about the strange new boy.  The two become equally infatuated and inquisitive about each other over the years, much to the dismay of Hindley.  So when the father dies, love and hate amongst everyone builds and all are forced to confront their own feelings and demons.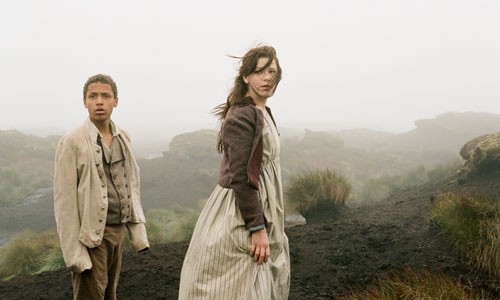 We all know the story here (or most do!), but I've never seen it told with such a visceral visual palate.  Done without a heavy use of dialogue, Arnold instead uses the human image to weave a complex tapestry of unrequited love.  The end result is seriously erotic and passionately painful – arresting qualities for all who watch.  It's not surprising work coming from the highly underrated Arnold whose previous efforts, both the shattering "Red Road" and unsuspecting "Fish Tank," have all delved into such deep dark waters.  But her Heathcliff and Catherine (both the young and older versions) aren't characters from a fantasy tale that most can't relate to, but two flesh and blood people who wield love and hate with equal conviction – an emotional rollercoaster at it's finest.
If Arnold keeps going down the same fascinating project path she has, I'm more excited then ever to see what comes next.  High above a lot of the lifeless work of today, Arnold has stayed tapped into something that all action, stunts and special effects flicks have so aptly forgotten – what it's like to be human.       
"WUTHERING HEIGHTS" IS CURRENTLY PLAYING IN NEW YORRK AND OPENS IN LA AND SELECT CITIES OCT. 12 FROM OSCILLOSCOPE LABORATORIES.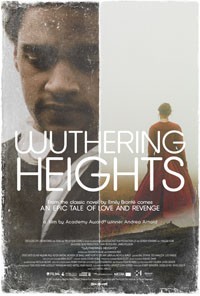 Title: "Wuthering Heights"
   Stars: 4
   Genre: Drama
   Cast: Kaya Scodelario, James Howson, Solomon Glave
   Director: Andrea Arnold
   Rating: R
   Running Time: 128 Minutes
   Release Company: Oscilloscope Laboratories
   Website: http://www.oscilloscope.net/wutheringheights/