Review: Almodovar Engrosses With Every Lush And Lurid Frame of Five-Star 'The Skin I Live In'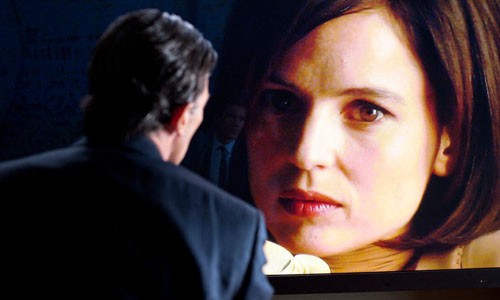 Director Pedro Almodovar has always has a flair for taking the usual and making it distinctively and deliciously unusual.  But his new odd opus entitled "The Skin I Live In" is so different, so perverse and so jaw dropping that it marks shocking new territory even for the seasoned Almodovar himself – and I loved every twisted minute of it.
Almodovar regular Antonio Banderas plays surgeon Robert Ledgard, a burdened man who becomes obsessed with creating a new skin after his wife is severely burned in a car crash.  Add to that a daughter who is slowly become mentally ill and the fact that Robert's obsessed with a current patient whom he is treating and the good doctor ultimately finds himself at a personal crossroads.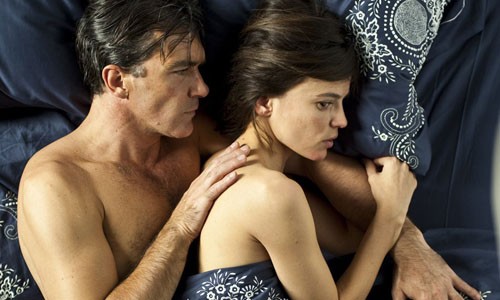 Vague as hell, but that's all you get.  "The Skin I Live In" is riddled with twists, turns, reveals, and so many head shaking moments that it's almost best to go in knowing nothing.  What I can tell you is that this is Almodovar at his best, mixing his career long affinities for offbeat love and sex with a tale that's utterly uncommon.  But amidst the disconcerting story elements, he still creates a movie that engrosses with every lush and lurid frame.  Plus the teaming of the director with his male muse Banderas never disappoints (still think "Tie Me Up! Tie Me Down!" Is Banderas' best work!) and their collaboration this time around adds even more movie meat to both character and content within.  Though also of note as new patient Vera Cruz is actress Elena Anaya, who spools out serious dramatic surprises and it makes for one equally engrossing and totally disturbing performance you can't take your eyes off of.  But everything about the film serves to tantalize and hypnotize set in a world gone askew – welcome to Almodovar land.
This review may be a tad thin, but thankfully the layered and thoughtful "The Skin I Live In" is not.  Laced with heavy doses of sex, sin, deceit and unnatural love, Pedro and company have handcrafted the finest five-star film work of the year – but you MUST experience for yourself.
"THE SKIN I LIVE IN" OPENS IN LA AND NY ON OCT. 14 FROM SONY PICTURES CLASSICS
____________________________________________________________________________________________________________________________________________________________________________________________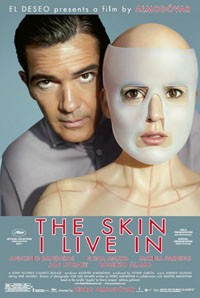 Title: "The Skin I Live In"
   Stars: 5
   Genre: Drama/Suspense/Thriller/
   Cast: Antonio Banderas, Elena Anaya, Jan Cornet
   Director: Pedro Almodovar
   Rating: R
   Running Time: 105 Minutes
   Release Company: Sony Pictures Classics
   Website: www.sonyclassics.com/theskinilivein