Review: 5 Seconds of Summer Have a Knack for Catchy Choruses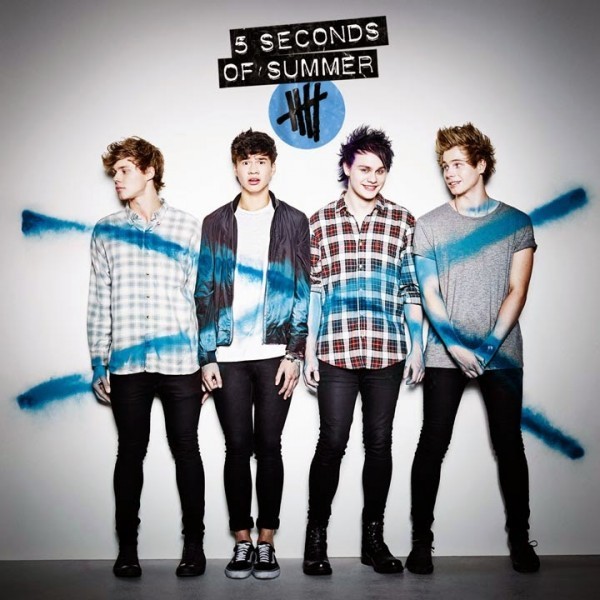 "You look so perfect standing there / in my American Apparel underwear / and I know now, that I'm so down." Catchy! Australian teen band 5 Seconds of Summer master the art of the catchy chorus throughout their full-length, self-titled debut album.  After previewing this knack on EP She Looks So Perfect, yet another young band – aimed at teens and younger – looks to dominate not only Summer, but pop itself.
5 Second of Summer don't 'slay' overall as much as their choruses do, but they don't fail either.  The first couple of songs from 5 Seconds of Summer are actually pretty good (that translates as excellent in a teen's perspective). High-flying single "She Looks So Perfect" is the set's best track. Bright and enthusiastic, it's near impossible not to sing along. And for those keeping count, the band even throws in a "damn" – 1D couldn't do that!
After the "American Apparel" plugging opener, "Don't Stop" keeps things quick, simple, and fun.  Lasting under three minutes, the brevity bodes well in the band's favor, not requiring them to deliver a wealth of depth.  The message is simple ("Don't stop, doing what your doing / every time you move to the beat / it gets harder for me..."), and the script predictable, with the bridge serving as contrasting, climax point.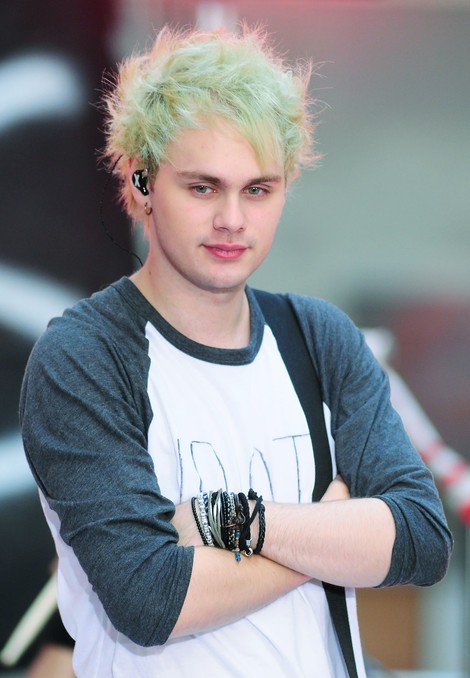 "Don't Stop" holds its own, but "Good Girls" gets the edge. The corny "Do da do, da da da do do do do," plays a role, but the playful naughtiness makes it shine. "Cos every night she studies / hard in her room / (at least that's what / her parents assume)," sings 5SOS.  The main idea is delivered 'loud and clear'on the chorus: "...Cos good girls are bad girls / that haven't been caught." Wise beyond their years are these dudes?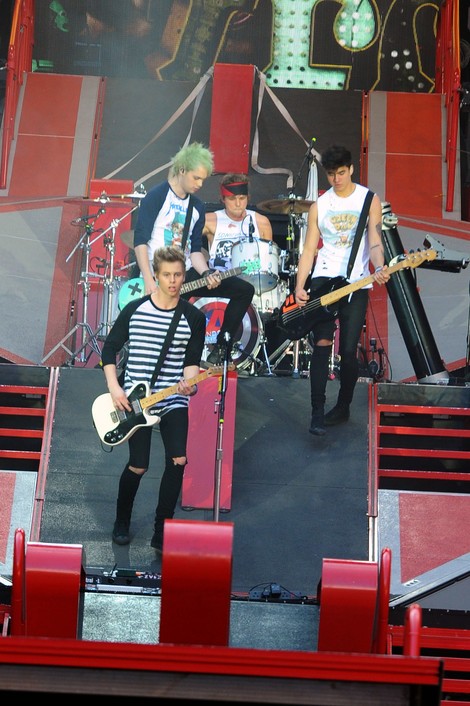 Things cool off a bit following "Don't Stop." "Kiss Me, Kiss Me" reveals its cards via the title, leaving little to pick up upon listening.  The script should please the fan base, with rollicking tempo, bright major key, and THE chorus. "18" manages to drop a cool Charlie Sheen reference, but also reminds everyone these guys are kids: "She told me to meet here there / I can't afford a bus fare / I'm not old enough for her / I'm just waiting till I'm 18."