Review: '300: Rise Of An Empire' Is Visually Stunning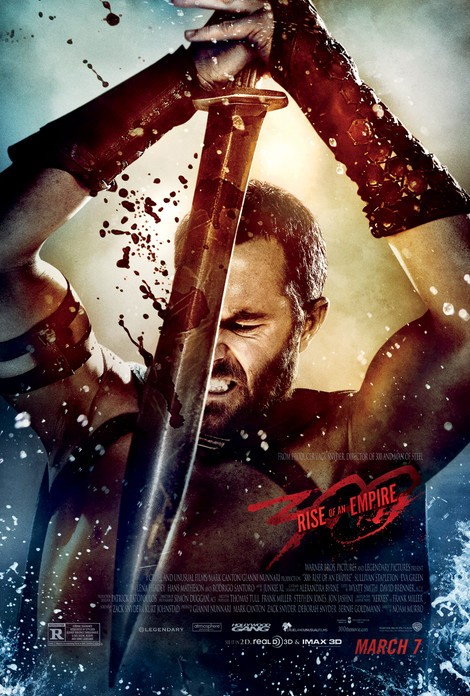 "300: Rise of an Empire" is the long awaited and highly anticipated follow up to 2006's "300," which made Gerard Butler a star. This time around writer and director Zack Snyder is only picking up the pen for this story and giving Noam Murro the directing chair. Noam, who is known for being an award winning commercial director, does not miss a step in this visually stunning Greek action adventure.
"300: Rise of an Empire" tells the story of the second Persian invasion of Greece (480–479 BC).  The film focuses on Greek general Themistokles (Sullivan Stapleton) as he leads his Greek army into battle against invading forces. The Persian troops are led by mortal-turned-god Xerxes (Rodrigo Santoro) and Artemisia (Eva Green). Artemisia is a vengeful Greek slave turned commander of the Persian navy.
Resembling "300," the visuals are striking with its dramatic built scene on the high seas. This alone deserves to be seen in 3D or IMAX 3D, which is available in theaters. Likewise, Eva Green is completely believable as a scorned and bitter soul hell-bent on revenge and the demise of Greece. However, "300: Rise of an Empire's" plot and dialogue at times leaves much to the imagination. Moreover, Sullivan Stapleton may play true to character as a fearless, but stoic Greek general, but in the end he is often boring to watch.
Final Word: Go see "300: Rise of an Empire" for the awe-inspiring visual effects, but don't be upset when the plot leaves you feeling awful.