'Revenge' Star Madeleine Stowe Is A Bombshell In A Black Lace Dress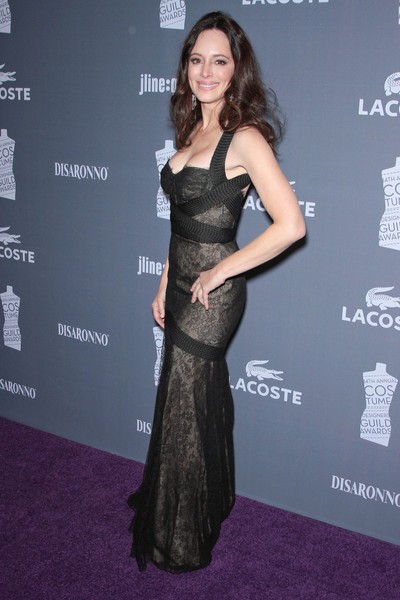 Madeleine Stowe attended the Costume Designers Guild Awards at the Beverly Hilton Hotel yesterday looking slim and trim in a black lace gown. We've said it before and we'll say it again - she looks incredible at 53!
The actress stars in the popular ABC series "Revenge" as Victoria Grayson
She recently told USA Today, "I'm having a really good time with it. Not to compare this with Shakespeare, but there's a Lady Macbeth kind of quality to her."