'Revenge' Star Madeleine Stowe: 'Fifty Is, Without A Doubt, My Best Decade'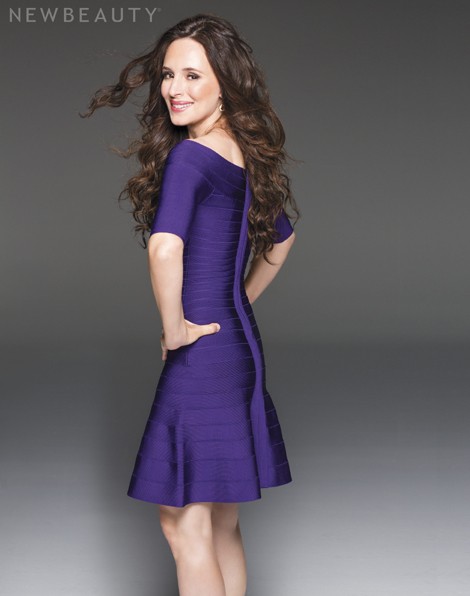 Madeleine Stowe covers the upcoming issue of NewBeauty magazine, and she reveals whether she's used Botox, what it's like attending red carpet events and how she feels about being in her 50s (she's actually an astonishing 55!)
The actress plays villain Victoria on "Revenge," and part of the job is attending events to promote the show. It's not something she looks forward to doing. "Going out on a red carpet involves so much effort that it is just stress, and it doesn't make me feel attractive; although I hope I put on a good face," she explained.

As for how she manages to look so young, Stowe denies using one of Hollywood's favorite fixes - Botox.

"My mother told me: 'Stay out of the sun and don't wrinkle your forehead.' She used to scream when I made that expression that crinkles it. Now everyone thinks I've had Botox, and I have to make that face to prove I haven't," she said.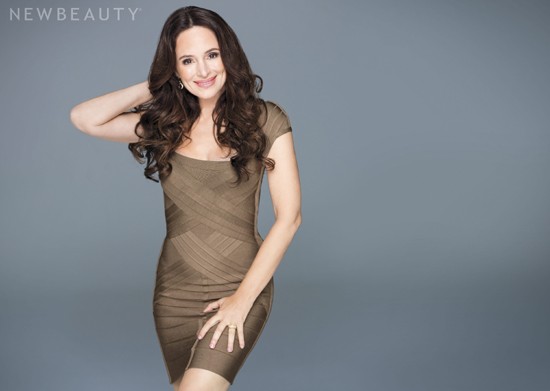 Stowe also doesn't give in to the latest beauty crazes. She explained, "I think juice cleanses and all of those detoxes are total BS. I love fresh juices and I drink them, but can anyone really explain to me what a toxin is? The whole colonics thing is ridiculous to me — and, when you are done, then what? You end up back where you began."

The third season of "Revenge" premieres Sept. 30 on ABC, and Stowe says she has little in common with her maniacal character.

"There has to be some qualities you share. Otherwise, you can't create that person," she told NewBeauty. "I can admit I can have a dark streak, but I don't share her ethics. I'm finding myself being better at taking people at face value. I think playing her has allowed me to shed some of that."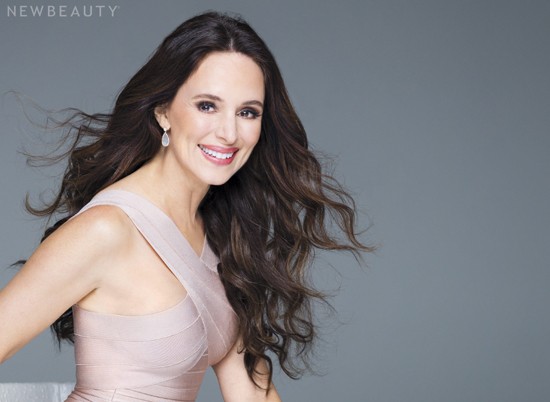 Overall, Stowe is happy about her age.

"Fifty is, without a doubt, my best decade. When I got to 50, I finally felt this incredible sense of liberation. You sort of let go of everything. You don't mess around… You are frank with people, you say what's on your mind and don't take circuitous routes and people accept it. It's a beautiful thing," she said.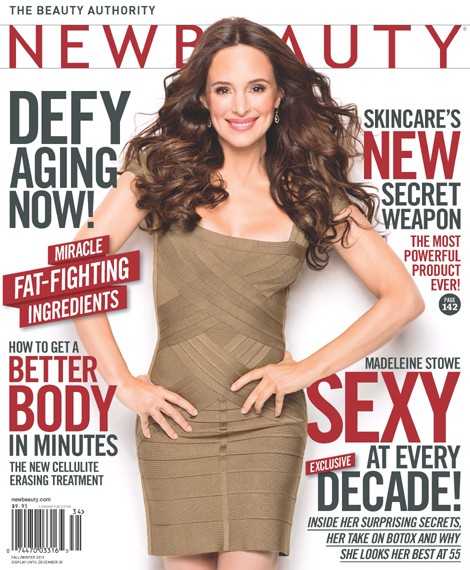 The Fall-Winter 2013 issue of NewBeauty magazine hits newsstands September 24.