'Revenge' Star Emily VanCamp Steams Up The November GQ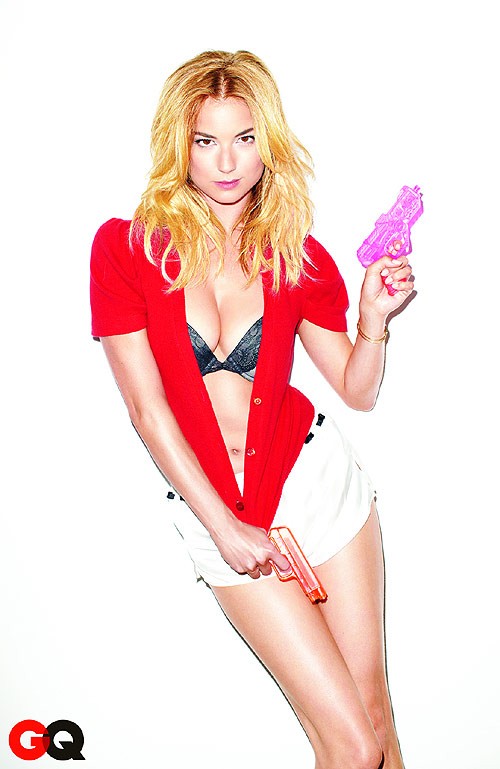 Revenge star Emily VanCamp heats up the November issue of GQ Magazine, showing off her sexy legs and a bit of cleavage in a black lace bra uner an open red sweater.

The star, who plays Emily Thorne on the hit show, talks about what she loves about her character and how she's a tomboy at heart.

"I always feel like I'm playing a character when I'm in a beautiful dress, with my hair coiffed," she says; "I like getting down and dirty. It's really fun. There's nothing better than setting an a--hole's house on fire. It's those moments when I think 'I love my job!'"

The native Canadian, who sees herself moving back there some day, also reveals that she's not a girlie-girl.

"I did ballet, which taught me how to be poised and graceful, but still, to this day I'd rather be fishing than going to some glamorous party. It's so therapeutic," she says.

Speaking of fishing, she reveals that her biggest catch was a barracuda while fishing in the Caribbean, but it wasn't as cool as it sounds.

"It was on one of those industrial [fishing] lines," she says.

Emily's love of the water has also taken her to the south Pacific, where she recently vacationed in Bora Bora and swam with sharks; but they were "Just reef sharks and lemon sharks," she says.

Check out more of Emily at GQ.com and in the November issue, with new Houston Rockets star Jeremy Lin on the cover.