Returning Mid-Season Shows: What's Worth Watching?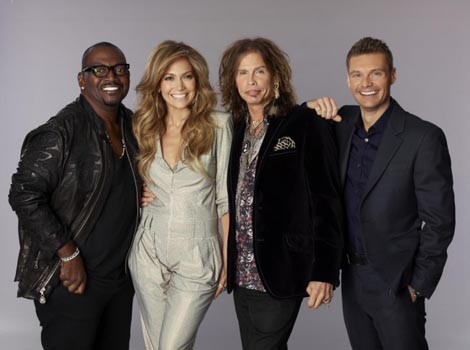 We've already been over what new shows are premiering mid-season.  There are lots of returning favorites as well, and some promise to be some of this year's highest-rated programs.  Others are sure to be stinkers.  Here's our guide to what's returning, and what's worth watching.
'V' – ABC,  Jan. 4
Starring Elizabeth Mitchell ('LOST') as FBI agent Erica Evans and Morena Baccarin as the leader of the visitors, this season kicks off after a long hiatus.  ABC calls it "a show we'd like to run as uninterrupted as possible."  Time will tell if the long wait has dented the show's audience.  Anyone who's waited this long might as well give it another try.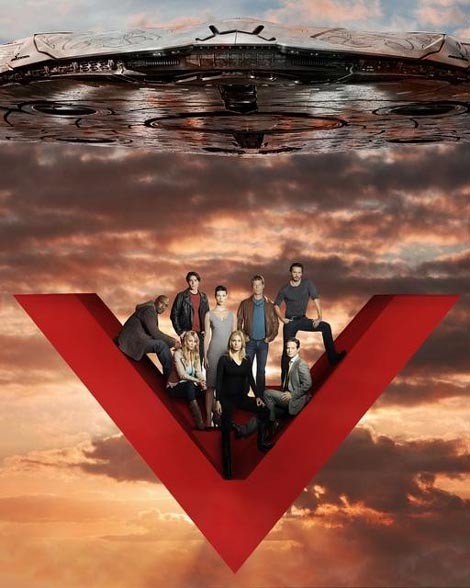 'Parks & Recreation' – NBC, Jan. 20
After being bumped to mid-season, the third season promises to be the best yet: early word is that new co-stars Rob Lowe and Adam Scott add much to the proceedings.  The show will air after 'The Office,' bumping '30 Rock' to the next hour.  Here's hoping this season clicks with audiences.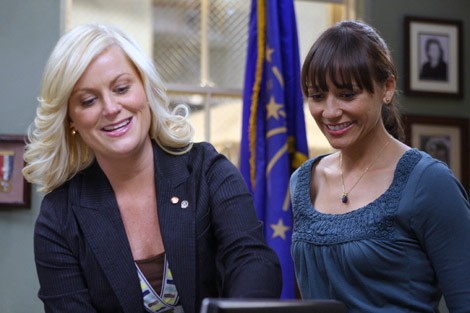 'Royal Pains' – USA , Jan. 20
This comedy starring Mark Feuerstein returns in mid-January followed by the new show 'Fairly Legal.'  If you've followed the show this long, there's no reason to stop.
'White Collar' – USA, Jan. 18
After a brief hiatus, the show returns in January for a third season of 16 episodes.
'Hot In Cleveland' – TV Land, Jan. 19
Even if you've overdosed on Betty White, stay tuned for the second season premiere.  You won't want to miss this – White reunites onscreen with former co-star Mary Tyler Moore since that show's iconic run in the 1970s.  The show should be in tip-top shape after the cast was nominated for a surprising SAG Award for Best Ensemble, on top of a Best Actress nomination for White.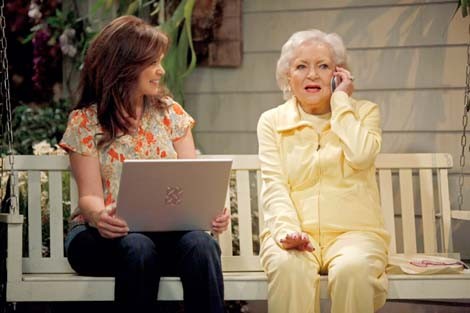 'Californication' – Showtime, Jan. 9
The David Duchovny starrer returns with guest stars including Rob Lowe (boy, is he everywhere this season or what?) and… um… Tommy Lee.  Yeah.  Oh, and Carla Gugino, who is probably the best thing about this show at the moment.
'American Idol' – FOX, Jan. 19
The bottom of the barrel has been scraped.  Former judges DiGuardi and DeGeneres are out.  Cowell has exited.  This paves the way for Jennifer Lopez and Steven Tyler, along with Randy Jackson, on the judges' bench.  Nigel Lythgoe ('So You Think You Can Dance') returns after a long absence to help guide the show.  We'll see if he veers it toward continued success – or disaster.
'Southland' – TNT, Jan. 4
This show – once promoted heavily and then dumped by NBC due to its "gritty" nature – is back on TNT for a 10-episode third season.  Shot on location in LA, the series brings back regulars including Regina King, Ben McKenzie and Tom Everett Scott.  We'll see if the audience lives up to TNT's expectations.
'The Event' – NBC, Feb. 28
This fall series returns after a three-month hiatus to see if it can sustain (or heighten) viewer interest.  It debuted to decent ratings, but fell as the weeks went on.  The show's dramatic power peaked in the fall season's final episodes, so here's hoping the momentum carries over into the spring.
'Big Love' – HBO, Jan. 16
The fifth and final season of this beloved series is due shortly.  After a rather disappointing fourth season, it remains to be seen whether the final chapter will generate much interest.  Series creators Mark Olsen and Will Scheffer say, "This coming January, we look forward to presenting our audience with the most vibrant and satisfying season of a television series that we can produce."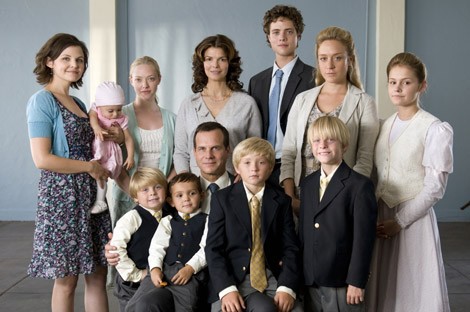 Here's hoping all mid-season shows are that good.