Retailer Sephora Pulls Kat Von D's 'Celebutard' Lipstick Color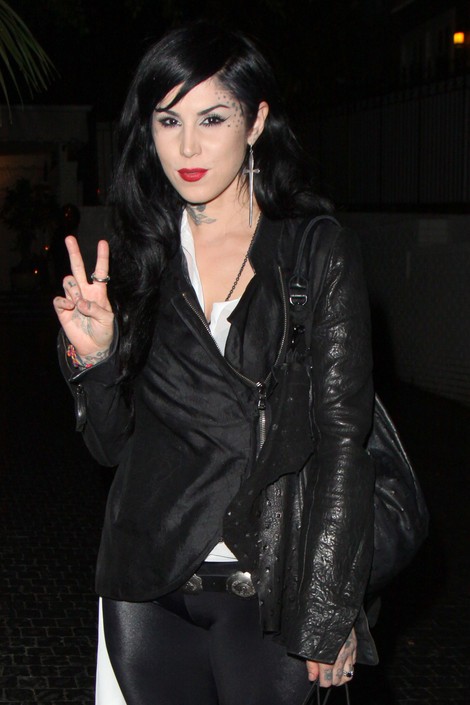 Kat Von D has had a shade of lipstick from her make-up collection removed from sale at a top retailer after customers took offense to the name of the product.

The celebrity tattoo artist's Painted Love line includes a lip color called Celebutard, but the title has drawn a few complaints from mental health campaigners and parents of children with developmental issues.

In a blog for HuffPost Style, Kim Stagliano, managing editor of the Age of Autism magazine, writes, "People with disabilities are the last to benefit from what some might call 'political correctness,' and what I would call basic human decency. Retard is still bandied about."

The criticism has prompted bosses at Sephora to drop the beauty item from their shelves and release a statement of apology, which reads: "It has come to our attention that the name of one shade of a lipstick we carry has caused offense to some of our clients and others. We are deeply sorry for that, and we have ceased sale of that shade both in our stores and online."

Nevertheless, Kat Von D has refused to say sorry and in a defiant post on her Twitter page, she wrote, "At the end of the day, it's just a f**king lipstick."

She has since deleted the tweet.