Results Not So Jolley On 'American Idol'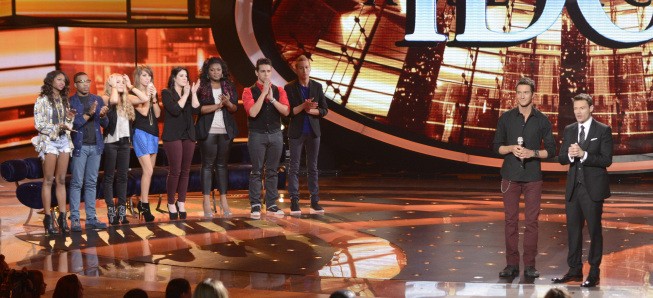 After Idol Mentor Jimmy Iovine gave his remarks on the singer's performances and revealed that Lazaro did NOT make a last minute song change; host Ryan Seacrest announced that it was time for some results but after calling Amber's name he told her that she would have to wait for a little while.

The first performance of the night came from the guys with "Got to Get You Back in My Life." After the song, Ryan called Paul over to announce that the mayor had proclaimed March, 16 Paul Jolley day. Ryan then announced that Paul was the first singer in the bottom three.

Bass playing Idol alum Casey Abrams returned to the Idol stage to perform a jazzy blues rendition of "I Saw Her Standing There."

The girls had their turn at a group number with "Here, There, and Everywhere."

The next results revealed that Devin was in the bottom three and despite giving what some of the judges and Jimmy called the worst performance, Lazaro was safe.

Last season's runner-up Jessica Sanchez joined Grammy Award winner Ne-Yo to debut their new song "Tonight."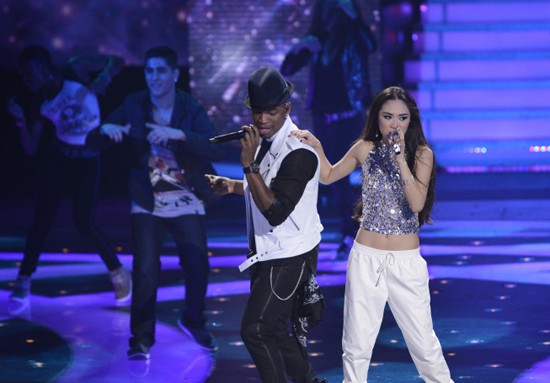 In the final results of the night Kree, Candice, Angie, Janelle, and Burnell were all safe but Amber was the last singer in the bottom three.

Of Amber, Devin, and Paul the singer that received the least amount of votes was Paul Jolley. After singing "Alone" head judge Randy Jackson announced that the judges were not in total agreement and Paul would be eliminated from the competition.

Next week the remaining singers will perform song of the Motor City.