'Resident Evil' Wins Weekend Box Office & 'The Master' Breaks Cinema Records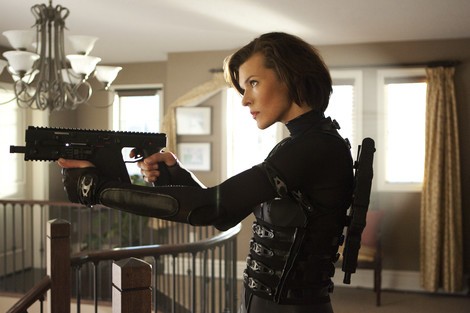 "Resident Evil: Retribution," the fifth installment of the zombie thriller series based on the popular video game franchise, debuted at number one at the weekend box office. The film, starring Milla Jovovich, grossed $21.1 million.
 
In second place was "Finding Nemo 3D," a reformatted version of the 2003 animated movie. The film took in $17.5 million. Last week's number one, horror film "The Possession," slipped to number three with $6 million.
Also making waves was director Paul Thomas Anderson's new film "The Master." The movie is loosely based on the story of late author and Church of Scientology founder L. Ron Hubbard.  Philip Seymour Hoffman plays  the leader of a controversial faith dubbed The Cause and Joaquin Phoenix is his conflicted protege.
The film broke records for being the strongest limited-release debut in U.S. box office history. It opened in just five theaters in New York and Los Angeles, taking in $729,745.