Reporter Turns Mila Kunis Interview Into First Date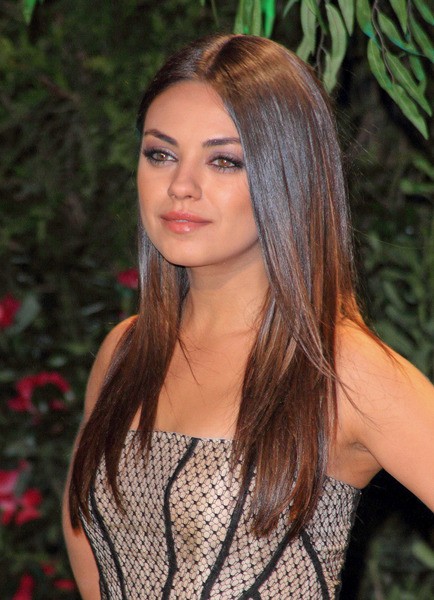 A novice journalist made his first interview "the best interview I've had," according to Mila Kunis.
The video of a young man fumbling his way through a chat with the beautiful star became viral after sites such as Reddit boosted its popularity. After pre-apologizing to the understanding Kunis, his first question is: "Did you enjoy being ugly for once? Because usually you're hot." Check it out below:
The interview then moves to how his friends will react to the news that he talked to her, what his friends usually drink at his local pub ("a land mine," which Kunis calls "the most disgusting drink" she's ever heard of), and his local football team.
At one point he admits that he feels like he's doing something wrong and they should get back on topic, but Kunis implores him to continue the casual chat with, "No, I'm begging you." He goes on to detail a perfect day together, including a stop at a chicken restaurant and a 3 PM football match. "This is such a better conversation," Kunis assures him as he picks up his list of questions on her film, Oz the Great and Powerful.
Mila then rattles off several answers to questions he hasn't asked, detailing her work on the film. After that, the interviewer asks her to be his +1 to his friend's wedding. Alas, Mila is working in June! Despite that let down, it appears the interviewer will remember this interview for quite some time.