Report: 'Idol' Producers Tried To Axe Mariah Carey, Bring Back Jennifer Lopez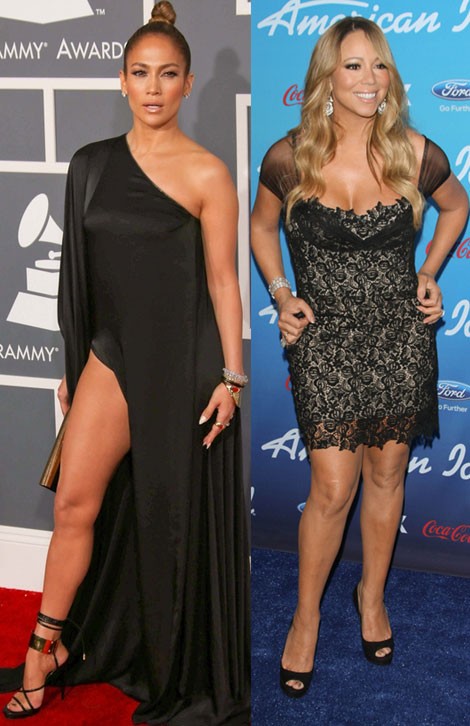 "American Idol" is in trouble - so much so that FOX executives reportedly hatched a plan to dump Mariah Carey halfway through the current season and bring back former judge Jennifer Lopez.
According to The Hollywood Reporter, Carey's team threatened legal action after learning of the plot, which was then abandoned by the network.
A FOX spokesperson commented: "This is just another ridiculous Idol judge rumor, likely started by talks of Jennifer performing on the finale."
The show's producer, Nigel Lythgoe, added: "I have not been included in any conversation regarding replacing Mariah with Jen this season."
Ratings have been steadily dropping on the singing competition, and insiders claim the search has already begun to replace Carey, and possibly the entire judging panel, for the next season.
Carey, who makes eight figures on the show, hasn't generated the fan base that Lopez garnered during her two-year stint.  And fellow judge Nicki Minaj has been a polarizing judge, loved by some and hated by others. Carey and Minaj made headlines early in the season for their on-screen arguments, which some believe may have turned off viewers instead of reel them in.
"Idol" faces stiff competition from other singing series "The Voice" and "The X Factor," and it's likely they will mix up the judging panel for the thirteenth season in order to remain relevant.