Rep: There Is 'No Truth' To Joe Jonas Drug Addiction Rumors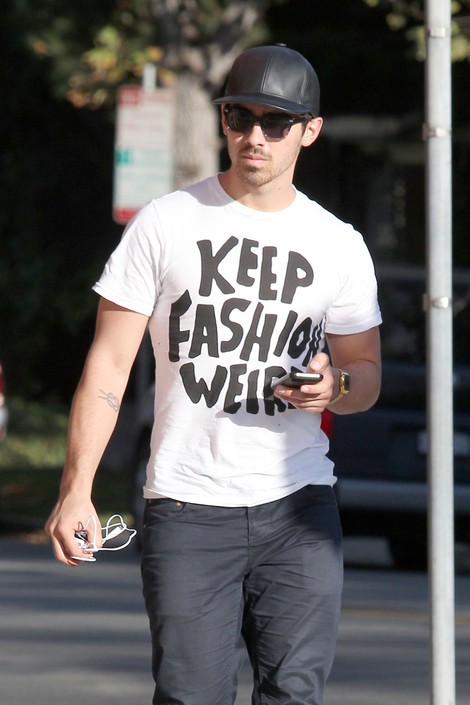 The Jonas Brothers split up earlier this month, and a rep has denied the break up was caused by Joe Jonas, who is rumored to have a drug problem.
Kevin, 25, Joe, 24, and Nick, 21, recently cancelled their upcoming tour. Spokseman Jesse Derris explained: "There is a deep rift within the band. There was a big a disagreement over their music direction."
Middle brother Joe has been hanging out in Los Angeles while Nick and Kevin have been staying back home on the East coast.
After Joe was spotted with addiction specialist Mike Bayer, rumors started swirling last week the Joe was headed to rehab.  Bayar was instrumental in helping Demi Lovato get clean.
Clearing up the speculation, a rep for the band told "Entertainment Tonight" that the drug rumors are false, stating, "There is no truth to it whatsoever."
Meanwhile, the group just deleted their official Twitter account. Nick and Kevin haven't tweeted on their personal accounts since Oct. 1, while Joe, who has more than 6.5 million followers, made his last post on Oct. 8.