Rep Says Whitney Houston Is Not Battling 'Deadly' Emphysema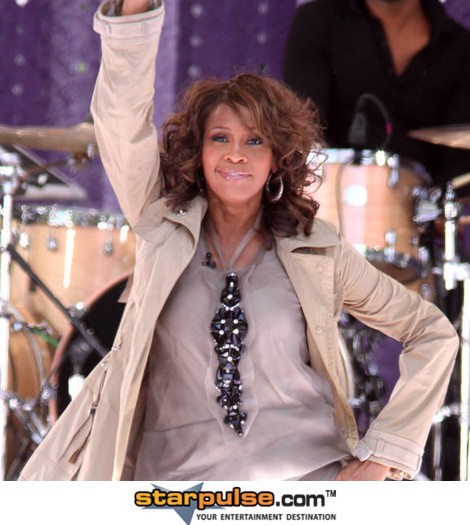 A representative for Whitney Houston says that the singer is not battling a deadly bout of Emphysema. Houston was constantly out of breath and looked bloated during her stops overseas, which started rumors over her health.
Rumors swirled that the singer/actress is also fighting a dangerous case of emphysema due to her history of smoking cigarettes and crack cocaine. The weight gain had been explained by her use of steroids to keep her throat health up as well as an increase in appetite. 
"She's developed em­physema – and her doctors are warning her she'll die a horrible death," a source told the National Enquirer. Doctors allegedly told her to quit smoking immediately, and her daughter Bobbi - who just left rehab herself - is reportedly trying to help her mother fight the sickness.
But Houston's publicist Kristen Foster has spoken out to denounce the reports, branding them "completely untrue".