Rep Says Mick Jagger Never Hit On Katy Perry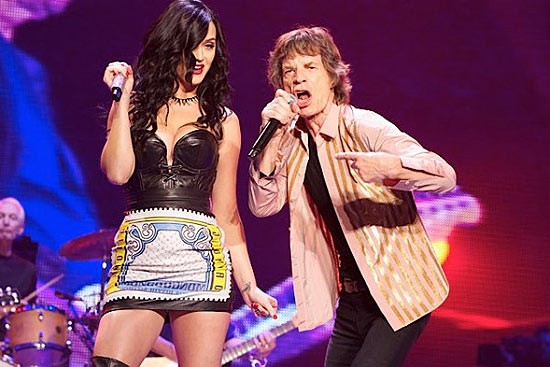 A rep for Rolling Stones frontman Mick Jagger has denied a recent story that the singer once hit on Katy Perry.

During a recent interview on Australian radio, Katy said that Jagger "hit on me, one time... it was a long time ago."

She was just 19 when Mick, then 60, hit on her, but she says there were no hard feelings after she turned him down.

"Since then he has been very kind," she says. "I got to sing 'Beast of Burden' onstage with him on their (recent 50th anniversary) tour."

Katy sang backing vocals on Jagger & Dave Stewart's 2004 single "Old Habits Die Hard" from the soundtrack to Jude Law film "Alfie."

Katy claims that after a recording session Mick asked her out to dinner and 'propositioned' her.

But Sir Mick's rep has played down the story, saying, "Mick Jagger categorically denies that he has ever made a pass at Katy Perry. Perhaps she is confusing him with someone else."