Rep: Mariah Carey 'Absolutely Did Not Lip-Sync' On 'American Idol'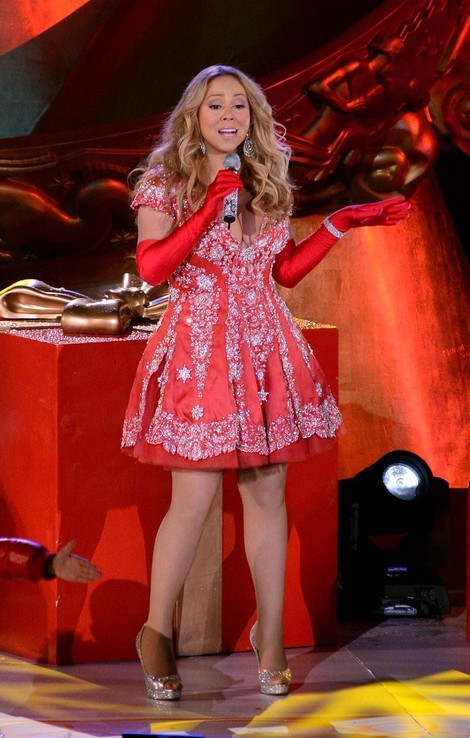 Following rumors that Mariah Carey lip-synched her performance on Thursday night's episode of "American Idol," her rep has come forward to vehemently deny the speculation.
 
During the singing competition's season finale, Carey sang a medley of her greatest hits, including "Hero," "Vision of Love," "We Belong Together" and "Make it Happen."

Following her performance, many viewers went on Twitter and questioned whether she was singing live because it seemed that her lips weren't matching the words.
 
A user with the handle @entylawyer wrote, "Mariah Carey lip synched on a show where she judged people who are not allowed to lip synch. So disappointing."

@scott_thrill tweeted, "How is Mariah Carey going to lip-synch on a show about singing live? That's like the host of Intervention doing heroin during the show."
Ouch!
 
The singer's spokesperson has since issued a statement to Eonline: "She ABSOLUTELY DID NOT lip-sync. She performed LIVE in front of several thousands of people!!!!...No LIP-SYNCING whatsoever! She did 3 takes and thrilled the crowd with singing little songs in between (commercials) that were NOT part of her medley."
Meanwhile, it's almost certain that Carey won't be returning to "Idol" next season. Twelve-year veteran Randy Jackson recently announced his departure, and rumors persist that FOX execs want to shake up the judging panel when the show returns. Ratings for the reality show are also at an all-time low.