Rep: Liam Hemsworth Sexting January Jones Story Is 'Fabricated'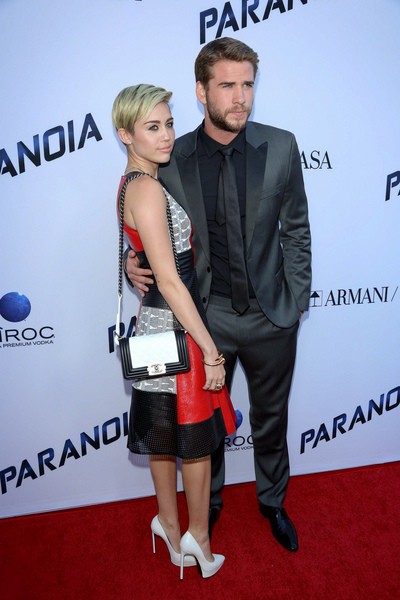 Liam Hemsworth is fighting a story claiming that he's cheating on Miley Cyrus by sexting actress January Jones.
A representative for Hemsworth blasted the US Weekly story claiming the two were getting hot and heavy via phone. The rep told E!, "The story of Liam Hemsworth and January Jones is entirely fabricated by US Weekly. There is no truth whatsoever to this tabloid fiction."
It was reported back in March Hemsworth and Jones were cozying up at a pre-Oscars party. Perez Hilton published a photo of the two sneaking out of the party together (or it appeared to be Jones, at least). An eyewitness said, "They went to a private house party, and right in the middle of the party, January was clinging to Liam, saying, 'You're so handsome. He kept saying, 'We can't do this here.' Then they left holding hands and went out in the hallway and were making out. She was wasted. It wasn't good."
Cyrus and Hemsworth appear to be spending some time off, other than a distant reunion at Liam's Paranoia premiere.