Rep Dismisses Reports That Tim McGraw Has A Secret Son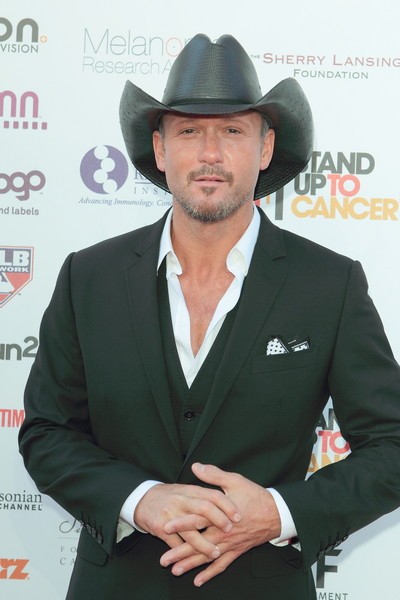 Tim McGraw's representative has slammed a new report by the National Enquirer that claims the country star has maintained a secret relationship with the son of an ex-fiancee without his wife Faith Hill knowing.
The tabloid claims McGraw helped raise Tyler Zarbo while he was engaged to the child's mom, Kristine Donahue, in the early 1990s. The couple split, and McGraw wed Hill in 1996, but  the article suggests the country star stayed in touch with Zarbo behind Hill's back.
 
Zarbo, now 23, told the Enquirer, "Tim McGraw was like a father to me when I was growing up. He saw me as the son he never had, and we've stayed in contact. I wish he could have remained as my substitute dad, but it just wasn't meant to be."
McGraw's spokeswoman, Mary Hilliard Harrington, insists the claims have been fabricated. She told People.com, "The National Enquirer story is full of inaccuracies and misrepresentations about Tim and Faith. We aren't going to comment on false statements that appear to have been sensationalized for the purpose of selling tabloid magazines."
McGraw and Hill have three daughters aged 11 to 15.