Rep: Catherine Zeta-Jones & Michael Douglas Split Rumors 'Not True'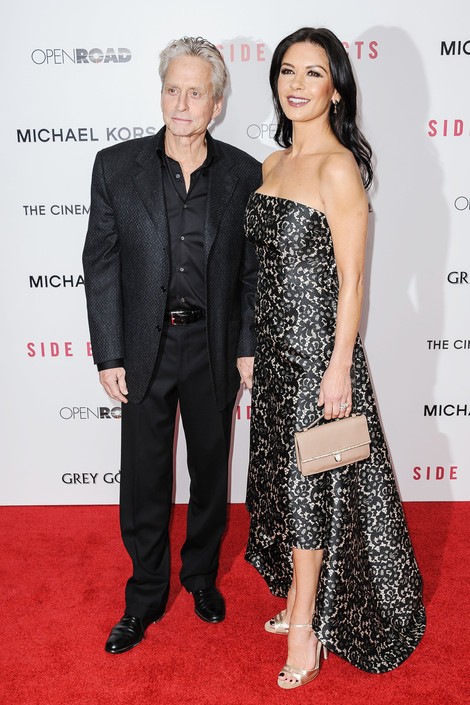 According to the National Enquirer, Catherine Zeta-Jones and Michael Douglas are heading for divorce amid claims Douglas has walked out on the actress, who is facing a "desperate battle" to save her 12-year marriage.
Sources claim Douglas moved out of the couple's home for several months last summer, but the actor's rep has come forward to deny the reports.
A spokesperson dismisses the claims made in the sensational cover story, telling the New York Post the rumors are "not true."
 
Last month the couple showed no signs of marriage trouble when they attended the New York premiere of the actress' new film "Side Effects" hand in hand.
Zeta-Jones is performing at the Academy Awards on Sunday, and Douglas is also expected to attend.
Meanwhile, last month Matt Damon confessed he faked sexual chemistry with Douglas for their new Liberace biopic by fantasizing about Zeta-Jones. The actress told Access Hollywood: "Matt actually said to my husband that when he had to kiss Michael, he'd close his eyes and pretend he's actually kissing me, which I thought to be extremely flattering."