Renee Zellweger Dating John Stamos?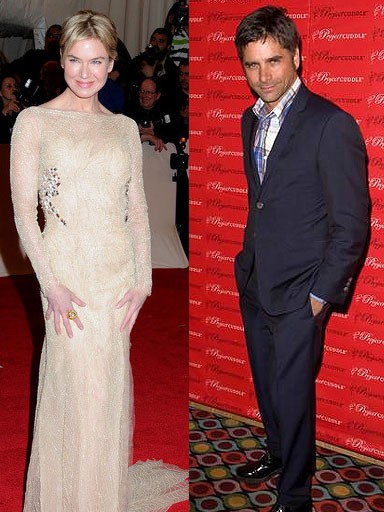 Actress Renee Zellweger appears to have moved on from her failed romance with Bradley Cooper - she has been spotted on a Disneyland date with John Stamos.

The Bridget Jones's Diary star, who split from Cooper in March, headed to the California theme park with Stamos on Monday and spent the day there with him, riding rollercoasters.

A source tells UsMagazine.com, "(They) were having a great time laughing and dancing as they walked from one ride to another. (They) looked really close and both very happy."

But the couple was so low-key, fans failed to recognise the actress and asked her to take a photo of them with former ER hunk Stamos.

The starstruck eyewitness says, "We actually didn't recognise her until they were leaving, and she handed my (camera) phone back to us!"