Renee Lawless Talks From Theatre To Hit TV Show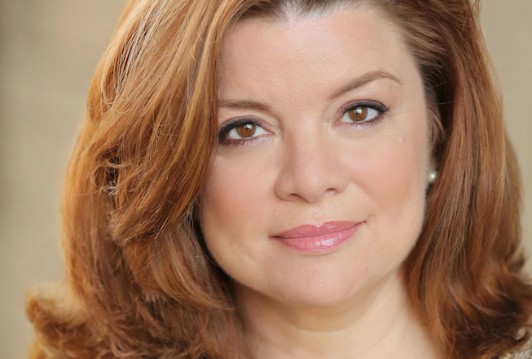 She has gone from the stage to a popular TV show.  Renée Lawless  currently stars as Katheryn Cryer on Tyler Perry's The Haves and the Have Nots on the OWN network. The highly anticipated second season is set to premiere tonight, Tuesday, May 27. Renée is also in pre-production of her own video blog series "Renée's Way or the Highway."
We recently spoke about the new season and how she got to where she is today.
How did you get to where you are now?
Umm… By the grace of God!!   I did my Master's studies in Voice and was always acting in various productions thru out my school years. During my graduate program, I realized that Opera wasn't truly what I wanted to do. Knowing that Broadway might open the doors to TV and Film, I figured my musical training would be the steppingstone to achieving that goal. I actually got my SAG card prior to moving to NYC on a sitcom pilot with Dolly Parton. Alas, the series wasn't picked up so off to NYC I went. There I performed on Broadway and regionally for years. It was while finishing up my five year run with the Broadway National Tour of WICKED that I saw an audition for The Haves and the Have Nots. I self submitted my resume thinking there wasn't a chance I would ever get the audition. Well, two weeks later they requested and audition and the rest is history.
How did you prepare for your success?
I don't think anyone "Prepares" for success. I think believing in your self, struggling to pay bills while working on your craft, taking constant rejection and then getting up the next morning makes you a stronger person. That prepares you for the rewards, successes and failures. I always knew in my heart that I would be successful, But, I also knew I had to put in the time.  Success is not achieved on a "reality show". It's not 15 minutes of fame. It's the journey that makes us who we are … and continue to be.
Back in the day, it was said in the professional acting world, the definition of success is one who qualifies for their union health insurance. Well, I have qualified for my health insurance for many years. So, I guess I am a success.
Tell me about your character Katheryn Cryer.
Katheryn is a very strong, proud and powerful woman. She is "old money" and has never known any other way. She takes pride in her heritage and family name both maiden and married. She tolerates her husband's indiscretions in order to protect her name. She loves her children, but rules with an iron fist.
I often compare her to an old oak tree; strong, proud, tall and beautiful on the outside, yet a hollow and crumbling on the inside. She surrounded by friends but is very lonely. Her only true friend is her maid, Hannah.
Are there any similarities with you and your character?
Ha, well I don't have her 50 million dollars!.... yet.  But yes, she is a woman of a certain age, as I. She doesn't like growing old, gaining weight and feeling lonely. All of these things I have experienced. I know that feeling. I sympathize with her on her basic level. As a woman, she is no different than any other woman getting older. She is a breast cancer survivor. While, I do not have cancer, I have lost friends and family to this disease and can empathize with her struggle.
I "get" Katheryn. I knew this woman from the moment I read the character breakdown and had to play her. This is why I love her so much.
What can the audience anticipate this season on The Haves and Have Nots?
We continue to follow the Cryer's dealing with Wyatt and his 'hit and run'. Benny is in the hospital with Hannah by his side. Jim is still manipulating the system. Veronica, David and Jeffery are still at odds, Amanda is still crazy, Celine is a nuisance and Candice … well she's been kidnapped. If you thought last season was a rollercoaster… HOLD ON TO YOUR HAT… YOU'RE IN FOR A BUMPY RIDE!!!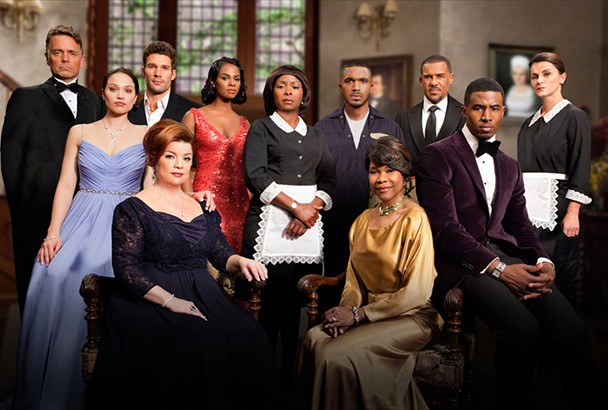 Tell me about your video blog series 'Renee's Way or Highway.
Around the time "Renee's Way or the Highway" was up and ready to begin, The Haves and Have Nots happened and the blog was put on hold. I hope to re-group in the next few months to resume filming. It began as a video series to share ways to survive while traveling, craft ideas and most importantly "opinion on life's issues". From telling you if those pants make your butt look big, fashion faux pas and bullying to putting up with kids today. 
You can THANK ME LATER!   
Check out Renee in action:
You can stay in touch with Renee by following her on Twitter.