Rene Russo Opens Up About Her Sizzling On-Screen Sex Scenes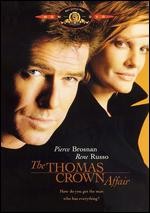 Rene Russo has revealed all about her two great movie love scenes, insisting Michael Keaton "broke the ice" with a joke and Pierce Brosnan was "the perfect gentleman."
 
The stunning star has 'bedded' a number of leading men on the big screen, but she'll always remember sex scenes in "One Good Cop" and "The Thomas Crown Affair," thanks mainly to her co-stars.
 
Russo admits she was terrified before she climbed on top of Keaton for her first ever love scene, recalling, "I'm thinking, 'I don't know how to do this...Do I just go for it, like full on...?' I get under the covers and I get on top of him and I'm about to kiss him and he looks at me and he says, 'I'm sorry if I do and I'm sorry if I don't...' It totally broke the ice."
 
And she'll never forget the day she had to make love to James Bond star Brosnan in 1999's "The Thomas Crown Affair."
 
She adds, "Pierce was the perfect gentleman... Pierce comes in with a silver tray with a bottle of champagne and two champagne glasses in a G-string."
 
But she insists the romance stopped there: "They make a huge (pizza) peel that they put us on and then slide us onto the pool table, where we were making love; that's how romantic that was."