'Remodeled' Star Olga Tavarez Talks About The Hottest Spring Trends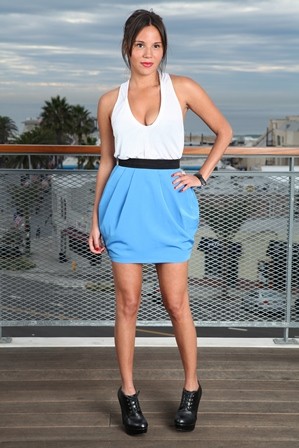 CW's latest high-octane docu-series show, Remodeled, features fashion/model agent super-star Paul Fisher and fashion expert and model manager Olga Tavarez. Olga spoke exclusively with Starpulse about the show, the modeling world and the hottest spring fashion trends.
Starpulse: Tell me about Remodeled.
Olga: Remodeled is a new docu-series, on the CW and its based on The Network Talent, the company I work for in LA, We manage model and talent agencies all over the world. In the show, you'll see us, Paul and myself as we go into these smaller agencies and give them a makeover both physically and also try to educate them on the best way to monetize their business by discovering the next super model in their town.  Remodeled also follows the journey of some of the models as their actual careers are developing – it's the first time an audience can experience the world of fashion through the eyes of real new face models – they aren't aspiring or wanna be's – they are the real deal, and really landing jobs as models or getting rejected – its very much a documentary as a series and fun to watch
Starpulse: Who is your favorite supermodel?
Olga: My favorite current model is Freja, my favorite iconic "Super model" is Kate Moss.
Starpulse: Which celeb has the best fashion style?
Olga: One of my favorite celebrities style is Tilda Swinton, because she reminds of David Bowie, another is Cate Blanchet.
Starpulse: Tell me what the new spring trends are?
Olga: The big trend is bold prints for spring 2012, it's a lot of floral prints, and tribal or ethnic inspired prints were reflected on almost every runway, the other big trend is 1920's inspired designs while in these bold prints, whether flapper dresses or tom boy styled pieces, the time period is interesting since we are in a global depression and fashion reflects what the world is going through, by bringing back the 20's, the great depression era. It's merging them and is telling.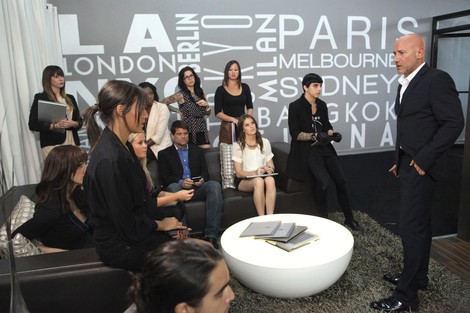 Starpulse: What are a few trends that make you cringe?
Olga: People who follow trends too closely and don't have their own identity, I also hate shoulder pads of any kind, it was bad enough the first time in the 80s, some things shouldn't be re done.
Starpulse: What style accessories could you not live without?  
Olga: My bag, which I like to alternate, and shoes!  With lots to choose from...
Starpulse: What are the 10 Basic Essentials for every man should have in his closet?
Olga:  Fresh socks, good wallet, a great suit jacket – Hugo boss works, cuff links, Prada loafers, the right jeans – diesel is great, Armani Boxers, and that's it.
Starpulse: What's up next for you?
Olga: Continue spreading the word of health and wellness to models, and making sure we have the connection to all our agencies in order to do that. 
Catch Remodeled on Wednesdays 9/8c or at The CW.