Remembering Tupac Shakur On 17th Anniversary Of His Death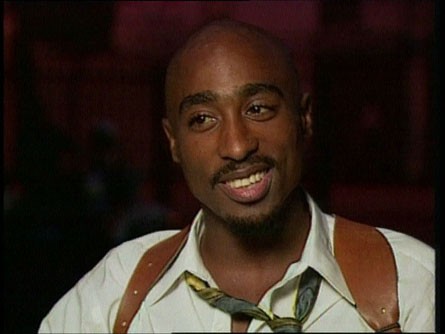 Tupac Shakur's lyrics are still very present today just as they were when he was here with us. The lyrics, "How Long Will They Mourn Me," are forever a historical piece of poetry that will never be forgotten. So it's only right that he is still such an icon in todays' pop culture scene.
Friday, September 13 – today – marks the 17th anniversary of the day the rapper was fatally shot at the age of 25 after attending a Mike Tyson heavyweight championship fight in Las Vegas. Although that horrible shooting stole one of the most influential stars of hip hop to date, the THUG LIFE emcee incredibly influenced a fleet of artist that are still using his samples or snippets of his lyrics in rap culture today. In fact, 2013 was a quite the year for Tupac.
Tupac was no stranger to controversy, but little was known about the man behind all the dirt. Back in April, Snoop Lion remembered an incident he had with his "2 of Amerikaz Most Wanted" co-star while vacationing in Belize after he beat his 1993 murder trial.
"We take off in the air and the boat is rolling. We're in the middle of the sea and this n—a Suge Knight, pulls down [the lever] to make our parasail drop right in the water like where Jaws is at or Orca,
" Snoop recalled while on "Rap Fix Live."
"To me, that was like the craziest story because we're both looking in each other's eyes like, 'This n—a could kill us right now if he wants too.' "
Tupac Shakur Feat. Dr. Dre – California Love
Source: MTV