Remembering Princess Diana On What Would Have Been Her 50th Birthday (Photos)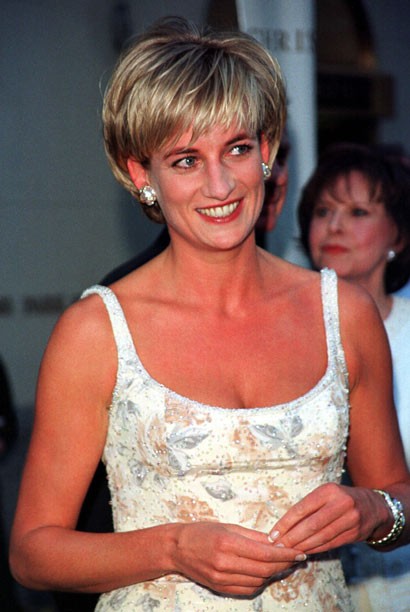 Happy Birthday to Princess Diana, who would have turned 50 today. In addition to her tumultous relationship with ex-husband Prince Charles, her keen eye for fashion, and her offspring Princes William and Harry, she is also remembered for her charity work.
Begining in the 1980s, Diana devoted her time to numerous organizations, including less popular charities catering to AIDS and leprosy.  She also aided homeless youth, drug addicts, and the elderly.
Perhaps one of the most famous images of Diana was taken while she supported the International Campaign to Ban Landmines.  Her work resulted in a Nobel Peace Prize following her death.
In recognition of Diana's legacy, we're honoring the princess by presenting a few of our favorite photos. Enjoy!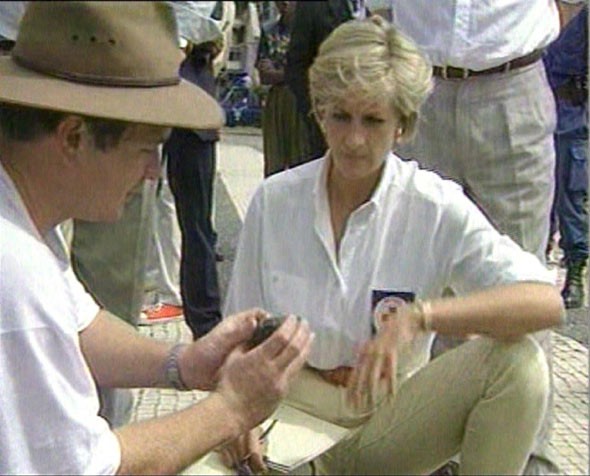 Princess Diana calls for landmine ban Dec. 1997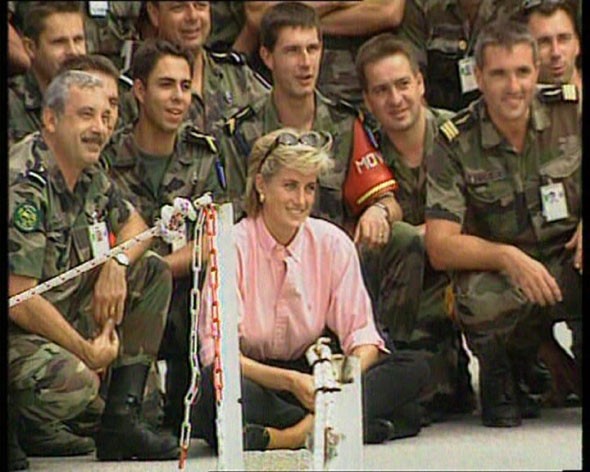 Princess Diana visits a landmine site in Bosnia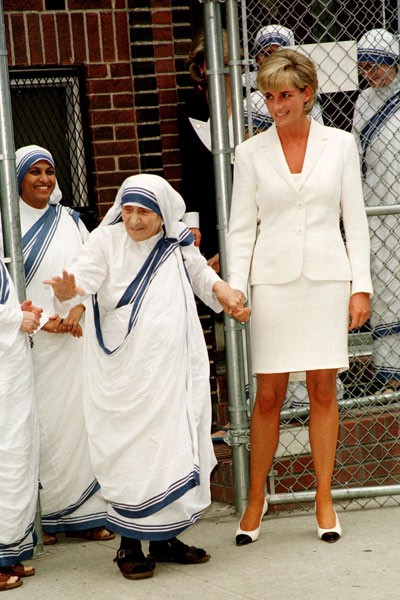 Princess Diana meets Mother Teresa at Mother Teresa's home in the South Bronx.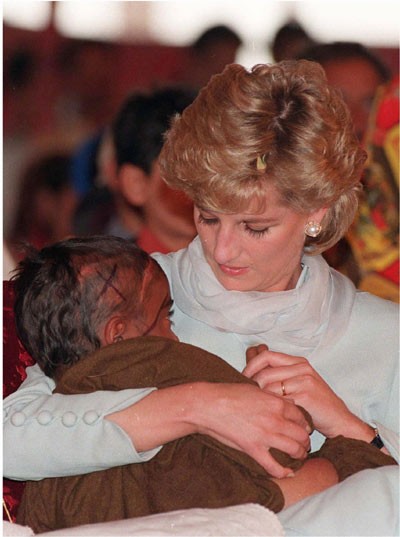 Diana Princess of Wales is moved to tears as she cradles a sick child in her arms during her visit to Imran Khan's cancer hospital in Lahore Lahore, Pakistan - April 1996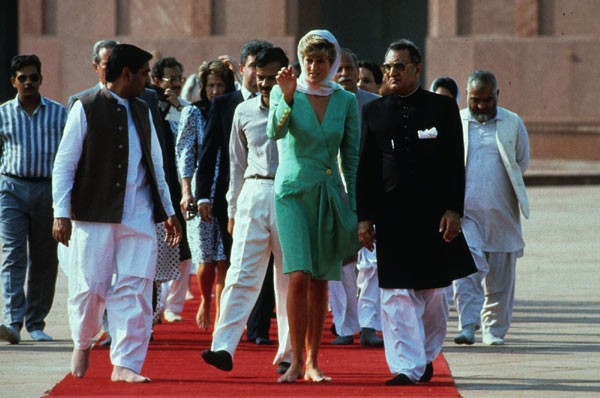 Diana Princess of Wales walks with bare feet as she visits the Badshai Mosque in Lahore Lahore, Pakistan - October 1991