Reigning Men: Five Favorite Male TV Characters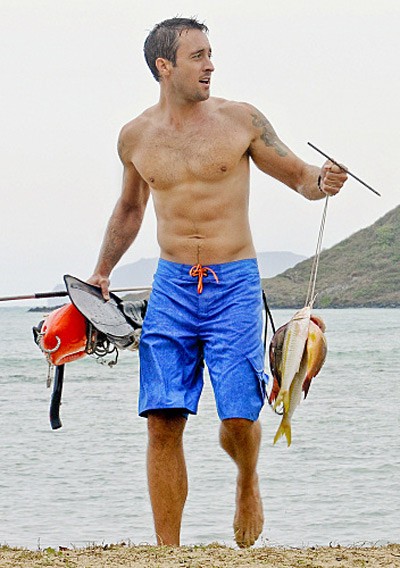 The birds are chirping.  The flowers are blooming.  The temperatures are rising.  All these wonderful changes herald the most beloved and bittersweet time of year for this lover of pop culture: May sweeps.  While I'm all atwitter with excitement about the final episodes of my favorite shows (Seriously, I tweet about it.), I'm almost inconsolable over the impending loss when regular season shows go into hiatus.  And I'm not talking about nuanced plotlines or even the hook-up no one saw coming.  No, what I will miss the most are the pecs and abs, the swagger and snark of my favorite male characters who heat up the small screen during those long winter months. 
Let me count down my top five fictional sexy boys I'll miss over the summer in no particular order. 
1.  Steve McGarrett, "Hawaii Five-0," CBS Mondays 10 P.M. EST
With a vendetta against the Yakuza who killed his parents and freedom to take them down by any means necessary, Lieutenant Commander Steve McGarrett, played by boyishly handsome Alex O'Loughlin, is the hottest addition to law enforcement this season, especially in his dress blues bedazzled with medals and bars.  When he's not tossing bad guys to the sharks, McGarrett loves the Hawaiian surf, trading barbs with his acerbic partner Detective Danny Williams (Scott Caan at his snarky best) and hates shirts almost as much as Matthew McConaughey.  I salute you for your service and six-pack, Commander.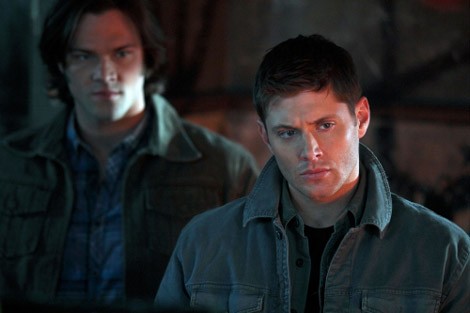 2.  Sam and Dean Winchester, "Supernatural," The CW Fridays 9 P.M. EST
Jared Padalecki and Jensen Ackles have played Sam and Dean Winchester, road-tripping, demon-hunting brothers, for six spooky seasons in the horror thriller, "Supernatural."  The show owes its long run to their diehard fans that have followed them to the once-cursed domain for struggling shows, Friday nights.  I can't blame them.  Sam, the Stanford-educated straight arrow with a dark side, and Dean, the leather-wearing adrenaline junkie with great one-liners and a classic car, are played brilliantly by Padalecki and Ackles.  I would watch the show at any time slot for Sam's dimples, muscles and staggering height and Dean's overall pretty.  The fantastic writing, black humor and gag-inducing gore are added bonuses. I think I'll miss the Winchesters the most this summer.  On the bright side, the brothers will be back in the fall for a seventh season.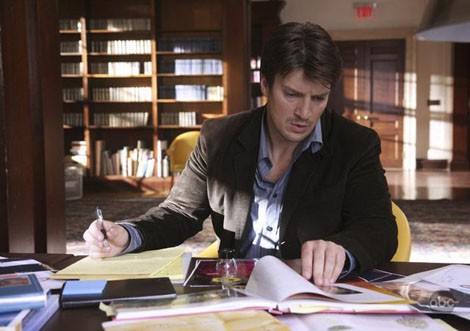 3.  Richard Castle, "Castle," ABC Mondays 9 P.M. EST
Nathan Fillion's Richard Castle is a successful author shadowing NYPD's Detective Kate Beckett (Stana Katic) as inspiration for his newest series of mystery novels.  Okay, the premise is a little flat, but who cares?  I watch to swoon over Castle's pampered-man eccentricities, uncanny sense of humor and the way he cares for the women in his life.  Castle tenderly and loudly adores his larger-than-life mother and perfect teenage daughter, but he loves his by-the-book partner from afar. This Will-They-Won't-They show thrives on Fillion's charm and wit. Summer will not be nearly as suspenseful or fun without it.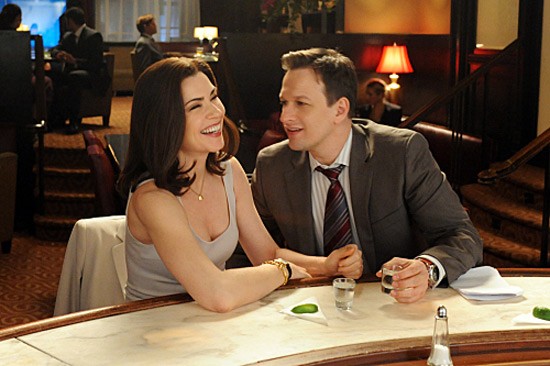 4.  Will Gardner, "The Good Wife," CBS Tuesdays 9 P.M. EST
"The Good Wife" is a legal drama for sophisticated viewers detailing the complex politics of legal system, and specifically the Chicago law firm where Alicia Florrick (Emmy-winner Julianna Margulies) works while her scandalized husband regains freedom and his political standing as Chicago State's Attorney.  Beneath the power suits and seedy agendas, is Will Gardner (Josh Charles), Alicia's boss, and friend from college.  There is confessed love there, and Gardner's quiet loneliness and longing has made him irresistibly alluring.  Last season, he was willing to put everything on the line for Florrick, but she decided to live up the show's title and her wifely duties and stand by her man.  This season, he has wisely moved on, but now Alicia has learned about his feelings and now struggles with another one of her husband's infidelities.  If I were Alicia, the only courtroom I'd want to be in is divorce court, because Gardner, with his legal brilliance and soulful eyes, is worth being a little bad.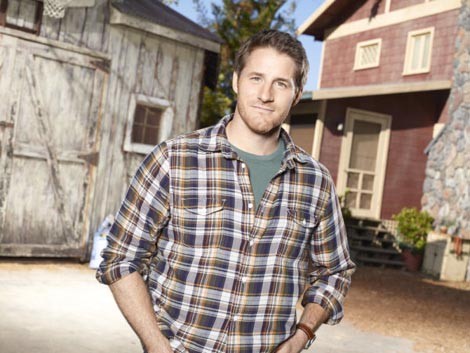 5.  Joel Graham, "Parenthood," NBC Tuesdays 9 P.M. EST
I admit I had to search for the name of the delicious actor who portrays Joel Graham, the brave soul who married into the Braverman clan on NBC's family drama, "Parenthood."  His name is Sam Jaeger, and that name should be remembered.  Graham is an out-of-work contractor turned stay-at-home-dad while his wife, Julia, (the lovely and ageless Erika Christensen) brings home the bacon as a successful lawyer.  It takes a strong man to trade demolition for playdates, but that's exactly what he is. Jaeger portrays Graham with a gracious realism that makes me wish he'd get more screen time.  Graham should be knighted for dealing his wife's insane extended family.  But he is the type of man that supports her with unflinching selflessness, as wives traditionally support husbands.  If that's not sexy enough for you, check him out in his tool belt.