Regis Philbin To Undergo Blood Clot Surgery

Veteran TV presenter Regis Philbin is to undergo his second surgery in six months, to remove a debilitating blood clot that formed after his hip replacement operation.

The 78-year-old host of Live with Regis & Kelly underwent the operation in December and was off the air for several weeks. He's suffered from limited mobility ever since due to the formation of a clot in his leg; and Philbin will be off the air again on Tuesday to have it removed.

He explains, "Ever since I got my hip replacement the other leg has acted up. If I walk more than three blocks, all of a sudden I feel that pain. One of the things you've got to do when you get a new hip is get up and walk, but I can't walk because of the clot. So I had a little sound check; we're going to do (the procedure) on Tuesday."

It's not the first set of health scares for Philbin - he underwent triple-bypass heart surgery in March 2007, and returned to his program six weeks later.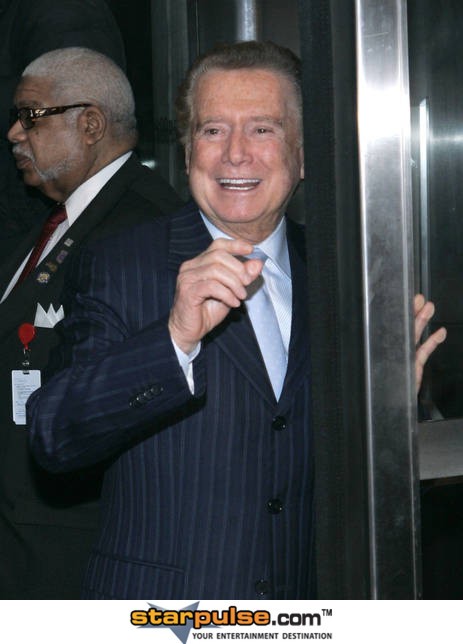 Click Here For More Regis Philbin Pictures